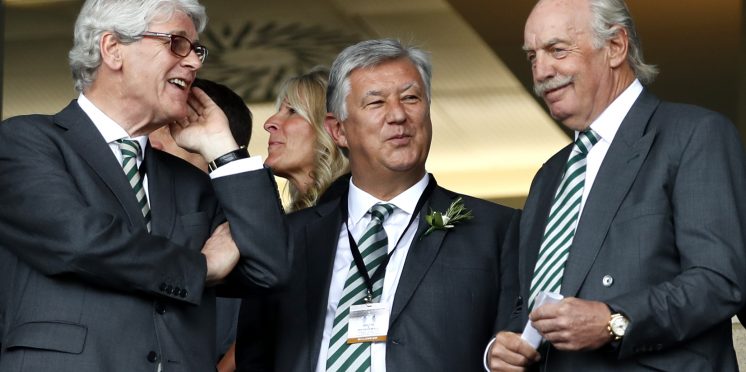 Aberdeen Chief Pleads With Celtic Over League Set-Up
During the summer it was confirmed that various nations were in talks to form one big Atlantic League which also included Scotland.
Aberdeen's chief executive Dave Cormack has urged Celtic's hierarchy to think twice about the proposal as it's now public knowledge that Dermot Desmond has pulled out of official discussions.
The Celtic powerhouse insists that he wants no part in such a league as they still have plans to one day move to English football.
Cormack has stated that there is still a huge financial gain that would come from forming a league with such nations like Ireland, Sweden and Denmark and the figure stands at a whopping 400 Euros in broadcasting revenue.
He states to the media:
"This was a serious proposal for Scandinavian teams, a team from Ireland and five teams from Scotland to form an Atlantic League.

"But the real opportunity was to bring in 300m or 400m Euros a year in broadcast media rights, which would be significant for every Scottish league all the way down.

"The SFA were aware of it. The SPFL were aware of it. And Celtic, Rangers and ourselves and Ron Gordon at Hibs were aware of it.

"UEFA got behind it, but it was really down to the individual leagues.

Cormack added that he has been involved with conversations surrounding the league and was told by officials that Celtic had withdrawn from the proceedings.

"I got involved in a couple of Zoom calls in the last couple of months of discussion. And it was then that Andrew Doyle from SAL Partners in Ireland came out and said Celtic had pulled out.

"I don't know why. The clubs were simply informed that Celtic had decided to pull out at this stage. And so they are back to the drawing board with it now.

"I think it is something we all need to really look at.

"If there is €300m-€400m available to Denmark, Sweden, Norway and Scotland and Ireland, then there is money to go around. It should be a serious conversation point."
It would be a huge step into the unknown for Celtic to take as this league would be new and uncertain.
Follow @celtic_now
The goal for the club was always to try and get into a big-money league within English football, that has and will always prove to be a very difficult goal to achieve but maybe one day.
---