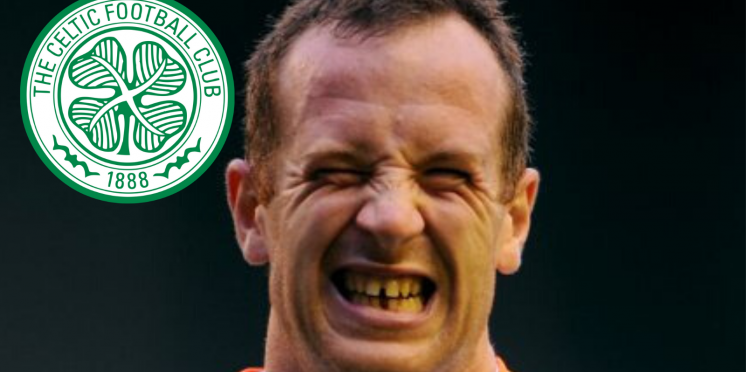 Adam Has Faith Stopping Celtic's Ten
Former Rangers midfielder Charlie Adam insists that Steven Gerrard is still the main man who can stop Celtic winning ten in a row.
We all know since Rangers climbed their way to the Scottish top league, every season seems to be the same tune all Sevco fans were singing.
We had to put up with players and pundits constantly saying this person will stop seven in a row and that person will stop eight, and still even Gerrard couldn't stop Celtic.
Charlie Adam must be on the same drugs as the rest of his fellow supporters as they find it hard to come to terms with the facts also.
"I believe he's the right man for the job. He's had pressure since he was 18. This isn't different to him. The only difference is it is in management.
"He has to pick up his players every week and he's got to keep going and hoping that the performances will turn.
"He'll be disappointed. Do I say it is failure? It's disappointment. When he set out he would probably have thought he'd have won one or two trophies by now but that's the disappointment he's got to take as a Rangers manager.
"You've got to keep going as long as you can, but as far as he knows and wants to do, he'll carry on and try and get that trophy. Does it look likely this season? Probably not, but then we go again next season and try and stop Celtic winning 10 in a row."
Celtic head to Ibrox on Sunday with a 13 point cushion and Gerrard's Rangers have been on terrible form lately.
If all goes to plan for Lennon, come Monday morning his squad could be an astonishing 16 points clear.
---