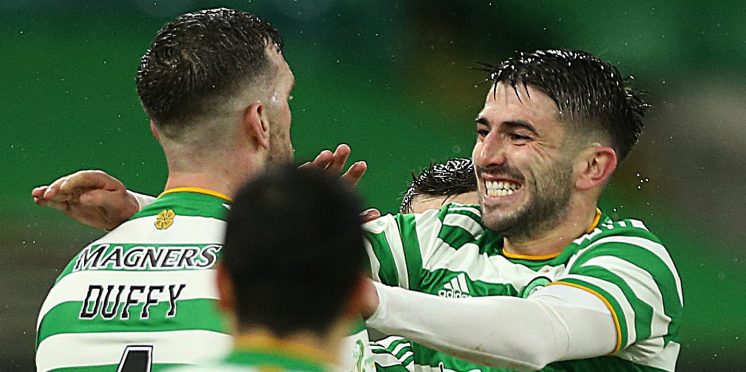 AGM Shows a Healthy Club but Questions Remain for Board
If you're a businessman, first and foremost, you could have looked at the figures released at Celtic's Annual General Meeting yesterday and wondered what the fans were complaining about. Despite all that has happened this year with Covid and the knock-on effect of fans being unable to attend games, Celtic look to be doing far better in the current situation than most teams of our size and scope.
Despite income dropping to around £70 million, Celtic remains in the black and retains £144 million in assets and£38 million in available funds. These are great figures, from a purely business point of view, and ensure that when the real, long term economic impacts of the pandemic hit next year, Celtic will be better placed than most to weather the coming storm.
However, I am not a businessman, I do not view Celtic as a business. I'm a supporter and a high shareholder dividend means nothing to me if we aren't winning trophies on the park. In addition to the considerable financial investment I and am sure you, the readers, have made in the club, we have a huge emotional investment too. Emotions often override business practicalities for us fans, but a well-run football club needs to balance both aspects.
What I see at the moment is a club that has the financials well in hand, but not the emotional issues. Frankly, some of the statements from our chairman and chief executive yesterday came across as tone-deaf in this regard.
Chairman Ian Bankier said yesterday: "when we as a board make bad decisions we acknowledge them and we deal with them".
I think the fans who protested at the weekend, and those who did not, but have voiced their displeasure online, would beg to differ. That none of the AGM statements even acknowledged recent fan protests, speaks volumes.
Peter Lawwell's claim that the club has spent £35 million in the 14 months leading up to the beginning of this season is accurate, but it only tells part of the story.
In the same period, we sold Kieran Tierney to Arsenal for £25 million, having sold Moussa Dembele to Lyon for a similar figure just one year previously.
Suddenly, the £35 million spend sits in a different light, when you consider we brought in far more, with those two transfer fees alone. That's before you factor in the huge sum Celtic continues to bring in every year from merchandise, tickets and online subscriptions from fans abroad.
Fans want to see progress, not regression. With all due respect to Albian Ajeti and Patryk Klimala, neither is an adequate replacement for Dembele. Boli Bolingoli was nowhere near the level of Kieran Tierney, Greg Taylor's work rate can't be faulted, but the end product isn't there yet. Diego Laxalt seems like a player with genuine class and the potential to be a true replacement for Tierney, but he is, at the time of writing, only here on loan.
I also didn't like our chief executive's comments regarding "online negativity".
I've said it before and I'll say it again: fans criticize because they care. They don't do it to hurt the club and suggesting so is, frankly, disrespectful and insulting. Not every Celtic fan has to dance to the exact same tune as our board. In fact, one glance at recent history across the city highlights the dangers of a willfully blind "follow the leader" mentality.
A board of directors in any line of business should be robust enough to stand up to critique and also have the self-awareness to realize when is a good time to engage with those critics and when isn't.
Now is a time when engagement is needed. Peter Lawwell's statements suggest he still hasn't grasped this obvious point. It's easy to point to the "Fan's Forum" but can anyone tell me of a single meaningful change in boardroom policy that has come about since this initiative was first launched?
No, I didn't think so.
Ian Bankier made numerous references back to the importance of a good balance sheet, and being a "realist". These are valid points, but such notions shouldn't be the only considerations.
I don't think its unrealistic to expect a club of Celtic's financial clout to be in a far stronger competitive position, both domestically and in Europe than we are now.
What steps are taken in the weeks and months ahead to address our current league position are, ultimately, the criteria by which this board will be judged. Not balance sheets, not cash in the bank. Put a winning team on the park, and the rest will take care of itself.
With the board still reluctant to allow any kind of fan representation in the boardroom, we'll just have to sit back, and hope they do right by us.
I hope my cynicism in this regard is misplaced, I truly do.
---