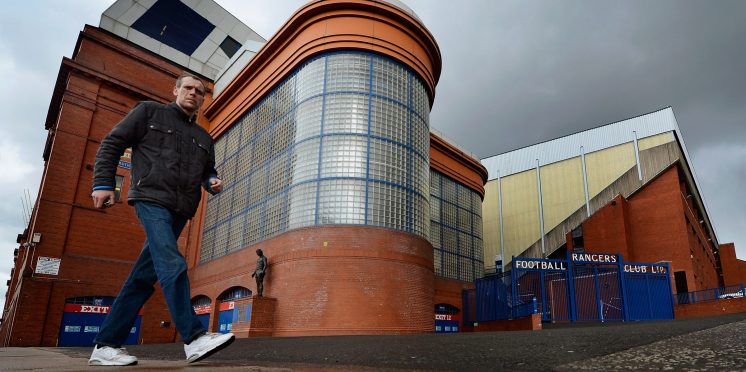 AGM Shows Rangers Remain a Bitter, Shortsighted Club
When it comes to Rangers and not getting their own way, it's always someone else's fault isn't it.
Despite being in their best league position since their formation in 2012, the current Rangers board chose, rather predictably, to dedicate a significant part of their AGM to railing against their perceived "enemies".
Addressing shareholders, chairman Stewart Robertson reiterated Rangers demands that both SPFL Chief Executive Neil Doncaster and his legal adviser Rod McKenzie be suspended over the decision to end last season early.
Of course, they ignore the fact that it was the clubs, not the SPFL board who voted for this course of action. As usual their anger is as misdirected as it is impotent.
He further elaborated: "It could be significantly better, the way the game can be run. We all want to be displaying the best product we possibly can and showing Scottish football – our national game in its best light."
Well Stewart, if you want to show Scottish football in its best light, perhaps you should look closer to home and get the racist, fascist, sectarian song-singing elements of your support under control?
Just a thought.
There was also a glaring inconsistency when it came to merchandizing. Although keen to tout the alleged figure of "200,000 sales of club merchandise through Castore", they declined to actually provide any monetary specifics in terms of profit.
"We won't know the full benefits of the deal with Castore until next year's accounts" according to the Daily Record.
Erm, these two statements don't tally. If you know how many you sold, and you already negotiated a profit percentage with the manufacturer, as any competent commercial organization would, then it should be a simple wee bit of maths to tell us all how much money the club made.
Unless of course, that money has already been swallowed up servicing existing debt.
On transfers, the Rangers board said they want to "move towards a model where we move on one or two players per year".
Most people in Scottish football call this "the Celtic model" but down Ibrox way the staunchness is such that a mere mention of the "C" word can trigger seizures.
However the big difference is that Celtic have consistently brought in players capable of performing at International and European Club level. Rangers have largely escaped the spectre of covid this season because so few of their players are playing regular international football. This may benefit them in the short term but it does not bode well for their future sell-on value.
They tried to artificially inflate the value of their biggest asset last season in Alfredo Morelos, and what did it get them? Now they're lumbered with an overpaid, grossly underperforming striker who wants away but clearly isn't half as good as he thinks he is.
The lack of any specific financial breakdown of the club's current position really should be a red flag. Don't expect the likes of the Daily Record to acknowledge it though.
Long story short, they are skint. They have thrown everything they have at stopping the ten this year. No amount of goal montages, speeches from "Stevie G" or general staunchness can change that.
If they were in a stable financial position, you can be sure they would have gloated about it to their hearts' content. That they didn't tells us all we need to know.
Sadly, with the mainstream Scottish media showing no interest in telling the Klan the truth, I believe another rude awakening is headed their way, sooner rather than later.
---