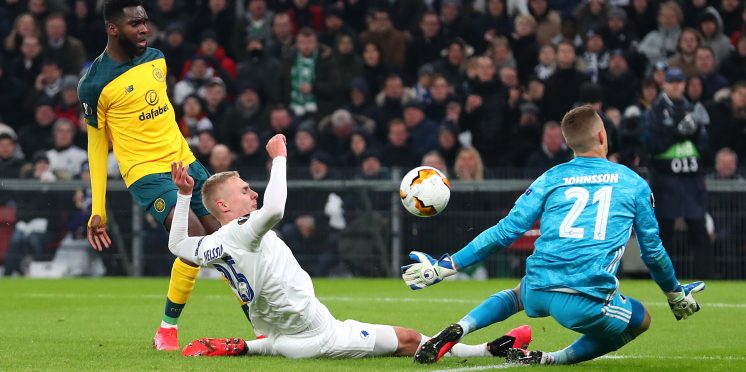 An Unlikely Piece Of Advice For Celtic: Edouard Needs Assistance
Alex McLeish has claimed that Celtic's season can easily take a turn for the good but Neil Lennon needs a special player to help out Odsonne Edouard on the goal front.
It's quite strange that a former Rangers manager would even think to give advice to Celtic, a club that has only known pure success over the last decade.
However, McLeish has stated that Edouard needs a bit of support from a prolific goal scorer to encourage the Frenchman to start smashing in the goals himself.
Although he has a slight point, we feel there's plenty of fire-power within that Celtic squad that can either help Odsonne Edouard or even take his place, for the time being, the players just need that one win to get them on track again as confidence is clearly at an all-time low for whatever reason.
For instance, Leigh Griffiths on a good day can easily be more prolific in front of goal than Edouard and can also help the Frenchman out up top also, Neil Lennon has stated many times that Griffiths isn't fit yet but come on Neil it's your job to get him fit.
Here's what the former Scotland boss had to say on the matter.
"I think for sure they need a talisman of sorts, whether that's a big name or a new kid in the block who can be a real game-changer.

"I always felt through my own managerial career that a top striker was the key, you can organise the defence but a top striker was key. I had Ronald De Boer back in the day, Michael Mols, Dado Prso and then later on we found it hard to bring in top strikers.

"When I say a talisman, I'm talking, probably, a very experienced player who knows where the back of the net is who I'm not saying will replace Edouard but will come in and help him."
---