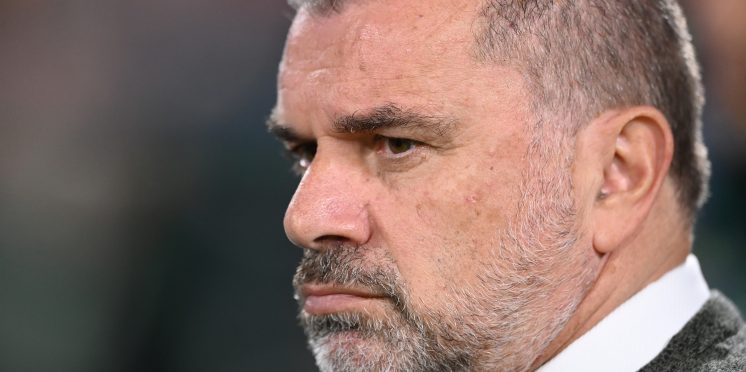 Angry Ange Hits Back At Journalist Hacks
Ange Postecoglou wasn't a happy man during his latest Celtic presser, the Hoops boss fired back at loaded questions that aimed to cause some tension.
With questions being aimed at whether Celtic can benefit from being in the Champions League to can Celtic compete in the competition, the Aussie gaffer had a few things to say regarding this:
"I get this whole boom-bust cycle, and getting to here and the whole 'woe is me'. We're not the only country that struggles to get results at Champions League level. I can only talk for my club but if anyone can tell me that from the four games we've played that we don't deserve to be there, or that we've been outplayed or looked out of place, then I reckon they're talking from an agenda or some sort of bias," he said and that must have evoked gasps in the room.

"The questions I've had after each of our games is about opportunities missed," he said and with full justification.

"The 'opportunities missed' suggests that we've got to improve some areas for sure, but doesn't say that we somehow don't belong in a competition that we've earned the right to be in."
Although Celtic sit bottom of the group with 1 single point, we still have competed and just been unlucky as the players just seem to fail to take their chances at goal.
In a perfect world it could have easily been 6 or 7 points that the Hoops could be on now but our failure to finish teams off has impacted our run so far.
There is still a flicker of hope but it all relies on beating Shakhtar Donetsk and minimum a draw against Real Madrid, a big ask we know.
---