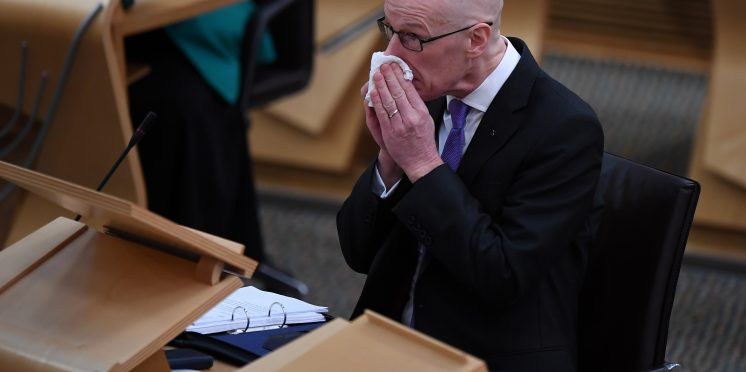 Anti-Celtic Media Floodgates Opened As Education Secretary Steps In
Just when we all thought the whole Dubai saga was on the decline, Neil Lennon's ruthless comments have opened the floodgates yet again and the attention is once again pointed at Celtic and the issues surrounding them.
Today, John Swinney, the Education secretary who has his own major issues and fires to put out was astonishingly asked about a football club's press conference.
His response was very strong, branding Neil Lennon's comments about the government as 'absolutely appalling', and 'lost for words' with what the Irishman had to say.
The interview just showed how much of a distance is between both Lawwell and Lennon and now it has created further media coverage on the Dubai saga.
Celtic fans have already forked out a fortune this season in a bid to show support to the club they love and with 10 in a row seemingly over and over in the worst way possible, Hoops fans just want some change within the club and hope that there could be a better season next year.
---