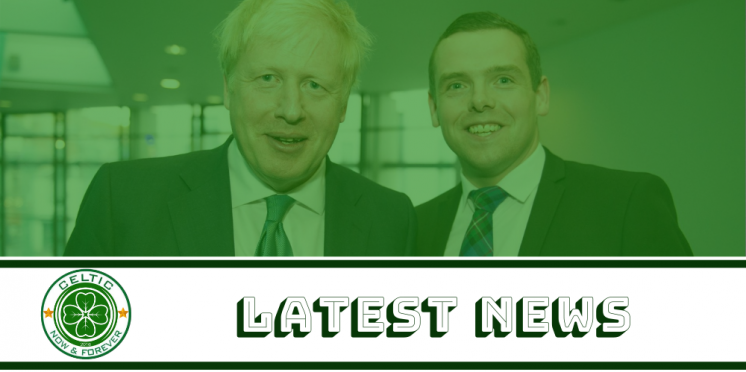 Are We Surprised At Tory Leader's Celtic Gig?
Douglas Ross will be on the line at Celtic's match against Livingston on Saturday as the Tory leader continues his highly paid side hobby.
The newly appointed leader of the Scottish Tories will officiate the match against Livingston and are we as fans at all surprised?
Only in Scottish Football can you have an outed Sevco fan and leader of the most hated political party in Scotland officiate a Celtic match.
The side man has already been involved in 5 games regarding Celtic Vs Sevco and we are not at all surprised.
Even though he's now in charge of the Tories in Scotland, Ross refuses to give up his other gig in Scotland as it pays quite well.
Hopefully the Sevconian Tory won't cause Lennon and the Bhoys too many problems and Celtic can achieved all three points.
This season is vital and the powers at be will throw everything they have at stopping us earning 10 in a row, Lennon and Celtic must go out and get the job done.
---