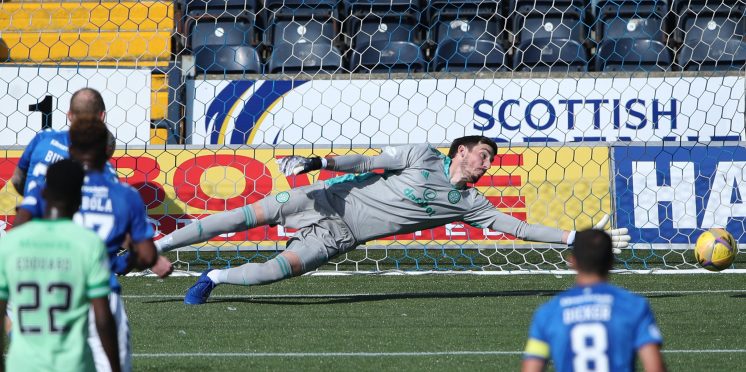 Bain or Barkas: Who Gets the Gloves on Sunday?
It's not easy being a goalkeeper. I know, because back in my school days, I used to be one.
As I'm often fond of telling my friends when I've got a few beers in me: "I once had a trial for Queens Park, you know."
So, from my own point of view, I envy both Scott Bain and Vasilis Barkas. As far as I'm concerned, they are living the dream!
However, when it comes to goalkeepers at Celtic Park, dreams can sometimes turn into nightmares.
We've signed some spectacular duds in the goalkeeping department down the years.
As examples, Magnus Hedman was a highly respected Swedish international with more than 50 caps. Dmitri Kharine was an Olympic gold medalist with the now defunct Soviet Union, and later represented both the CIS and Russia at international level. Despite their pedigree, neither of these guys did anything of any great note at Celtic.
And don't even get me started on the footballing nadir that was Carl Muggleton.
I don't think Vasilis Barkas will end up being remembered with anything like that level of negativity, but he has a lot to prove.
Last season, Fraser Forster almost single handedly won us the League Cup final, and his vital saves in big games both domestically and in Europe carried us through when we were not playing well.
Barkas hasn't shown yet that he can do that.
I emphasize "yet".
I still believe he could, but he needs a big performance and he needs it soon.
Meanwhile, Scott Bain has been the consummate professional. No tantrums, no demands for game time, he's just quietly worked away and tried his best with every chance he has been given.
On effort, you could argue he deserves a starting berth on Sunday, especially after his penalty save against Lille.
However, Barkas is the number 1, to not play him when he is fully fit could be a hammer blow to his already fragile confidence.
Confidence is absolutely crucial to being a goalkeeper. I would argue more so than any other position on the park.
A striker can have a stinker for 89 minutes, but if he pops up at the back post to head in the winner in the 90th minute, he's a hero.
Conversely, a goalkeeper can play out of his skin for 89 minutes, pulling off a string of world class saves and interventions.
However, as I can personally testify, drop one crossball, or spill one long range shot onto the on-rushing striker's boot in the last minute, and you're the villain.
You're the object of all the rage, anger and frustration from the fans, the media and indeed sometimes your own team mates can throw at you.
So, who does Neil Lennon go with?
Ultimately Sunday's game will take care of itself. I believe if Celtic's midfield and forward line turn up and play like we know they can, then it doesn't matter who we have between the sticks.
What is more concerning is the message it sends out. This is the most important game of Celtic's season so far.
On one hand, if you don't play your new, multi-million pound number 1, the media will of course interpret that as a sign that you think he isn't up to it.
It gives the hacks further ammunition in their ongoing campaign to unseat our manager.
On the other hand, if you're Scott Bain, you've just saved a penalty and helped the team to an away draw in Europe against highly fancied opponents.
Bain would have every right to be bitterly disappointed if he finds himself benched.
It's a tough call, but I would go with Barkas.
Bain knows he's the number 2. He will, of course, be disappointed, but I don't think it would damage team morale too much if he stepped back again.
Barkas on the other hand, badly needs this game to boost his confidence.
When he's playing at his best, I think he is the better of the two keepers.
I always believe we should play our strongest eleven, and that includes Vasilis Barkas.
However, I don't envy Neil Lennon's position, and I certainly wouldn't be surprised if he went with Bain.
I guess we'll just have to wait and see.
Who would you play in goal against Aberdeen?
Barkas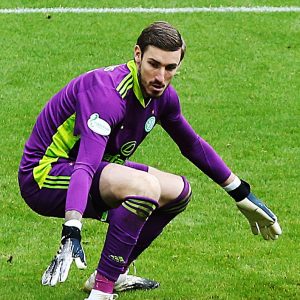 Bain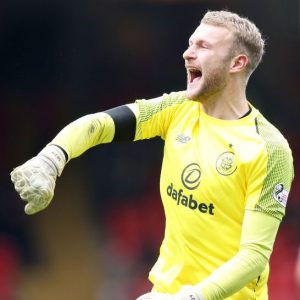 ---