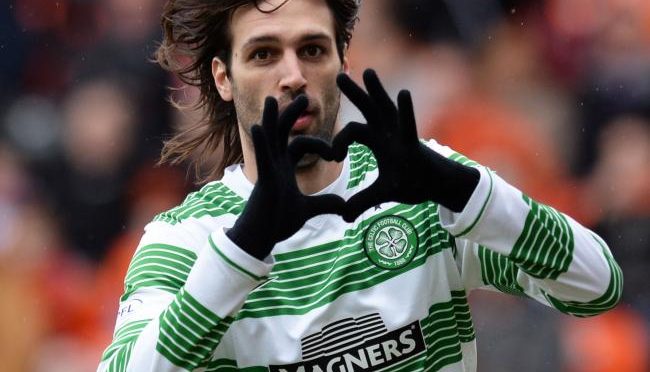 Barkas Reveals What The Celtic Enigma Said About Hoops Move
Vasilis Barkas spoke to the Scottish media as it was former Hoops player Georgios Samaras who convinced the big keeper to sign for the Scottish Champions and his response was epic.
Speaking to SunSport, Barkas said:
"He just said 'go, don't even think about it'.
"He told me how Celtic was a very big team and the fans loved the team so much and were crazy about the team. That made my decision easier.
"But I already knew Celtic were a very big club with great fans and a great stadium which has a good atmosphere.
"I think all the players want to play for Celtic.
"But it was good to speak to Samaras. I was able to speak to him because one of my good friends plays for OFI, where Samaras is Sporting Director."
Samaras was a fan favourite and we all know that the striker was worldclass on his game but a nightmare when he couldn't be bothered.
Big Sammy won the Celtic fans over with his mentality and his attitude, now Barkas becomes the second Greek to pull on the jersey for the Hoops.
---