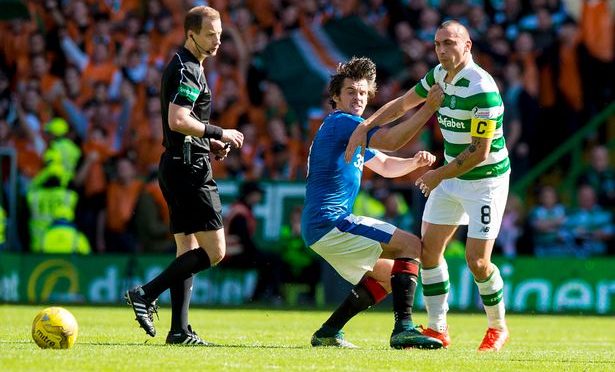 Barton On Celtic Schooling And Real Reason He Signed
Joey Barton finally speaks about his brief stay in Glasgow as Celtic sent the Englishman home after a 5-1 humping with Scott Brown and company dominating his first and last taste of a derby.
The former Burnley player signed for Rangers in a bid to stir up some controversy with the Scottish media as he knew it would receive big media attention.
However, like so many players and managers who have come to Rangers over the years, were no match for Celtic and Scott Brown.
Barton came to Glasgow with the provado that he was going to boss Scottish football and end Brown's trophy dominance.
Of course we know that didn't happen and never even came close as Celtic annihilated a very poor Warburton squad that hardly managed to gain any possession during that derby.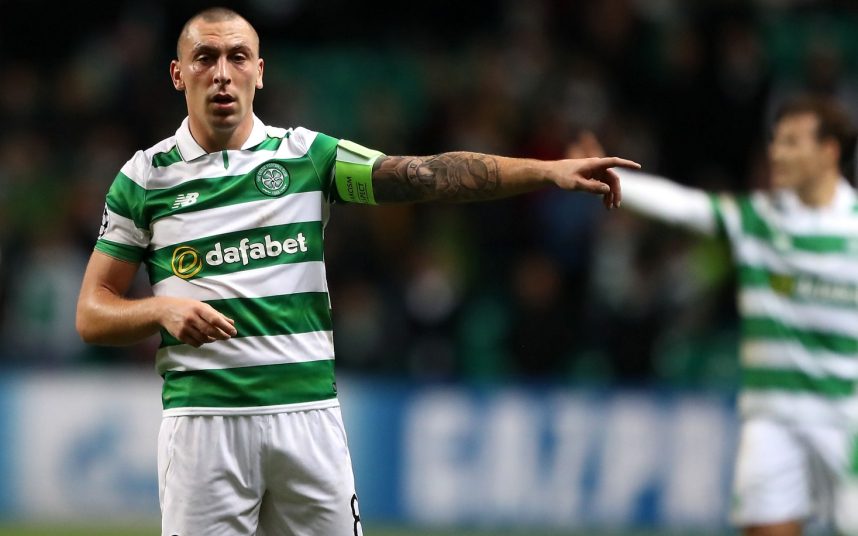 Barton speaks on a podcast about that day (source):
We're playing Celtic at Celtic Park. I've said I'm going to be the best player in Scotland and all eyes are on me and Scott Brown.

We did team shape on Thursday. Andy Halliday was having something to eat later that night and he says, 'I'm not playing tomorrow'.

He was in the team shape on the Thursday, so we've had all this preparation, so why is he changing the team on the Friday? We found out on the Saturday that Warbs was concerned the team had been leaked, so he decided to change it but he didn't tell Andy – he texted him, despite us all being in the hotel.

Andy's a mad Rangers man and a good lad. He was clearly upset. It was just amateur hour everywhere.
We turn up at the stadium and run the gauntlet of the Celtic fans. I know we're going to lose the game because of the team selection. It's me, Josh Windass and Niko Kranjcar in centre midfield against Scott Brown, Nir Bitton and Callum McGregor.

Josh and Niko are good players but not ones you really want in the trenches with you at Parkhead. You want warhorses.

I knew all the sh** I was going to get because we weren't winning that game. Before the game Kenny Miller is having a go. Andy's trying to galvanise the troops. I look to my right and there's Warburton shaking. He was supposed to be the leader and he's shaking like a dog having a sh**.

"I remember thinking, 'Don't get sent off'. My mindset was not about winning. It was not getting sent off."
Opinion Time
Barton has not won a trophy and he might have played in the Premier League but Scott Brown has dominated an entire league for over a decade and has won everything that Scottish football has to offer.
There is no doubt that Brown has had offers from the EPL but the man himself has stated time and time again that the grass isn't always greener.
Yes, he could earn twice the money and not have the worry of winning every match but his position now, of being a Celtic legend and the second best captain in the club's history just proves his decision was correct.
In 20 years time, Barton won't be remembered by anyone (unless as a manager) and Scott Brown will always have a home at Celtic park.
Oh and also….
I know for a fact that Barton only signed for Rangers to flog his book as he expected to beat Celtic and have a book signing on the Monday which he cancelled in fear of his life.
---