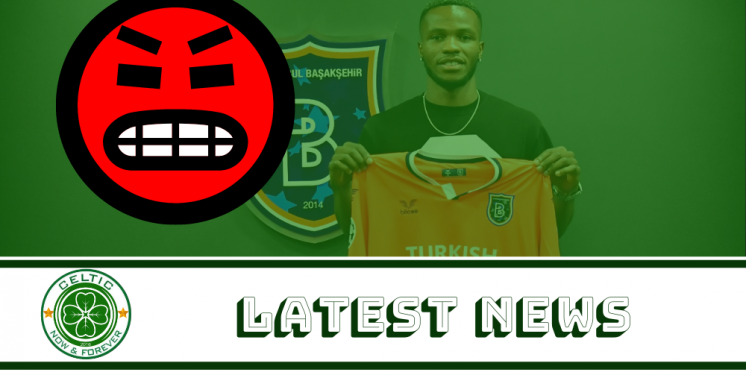 Boli The Baller Shows No Celtic Remorse
Boli Bolingoli has completed his move to Turkey as we all know and the manner that the rule breaker decided to post on his Instagram is quite strange.
As the defender decided to ignore national and club level rules that were set in place to protect himself and others, he went rogue and had a quick day trip to Spain without telling anyone and continued to play football.
As the defender left Celtic and Scotland to complete his move to his new club in Turkey, his farewell video so to speak was kind of like a music video type and it was as if he was rubbing it in to the Celtic supporters.
The player never did anything like this when he was on his way to Celtic, so clearly he's being paid far to much money.
No matter what people think, his actions were unforgivable considering what's at stake and it's laughable he's talking about overcoming adversity, when he himself caused this with his own selfish actions.
He potentially could have ruined Celtic's full season and destroyed any hope of 10 in a row, that is why we hope Boli's option to buy in his contract will be activated.
---