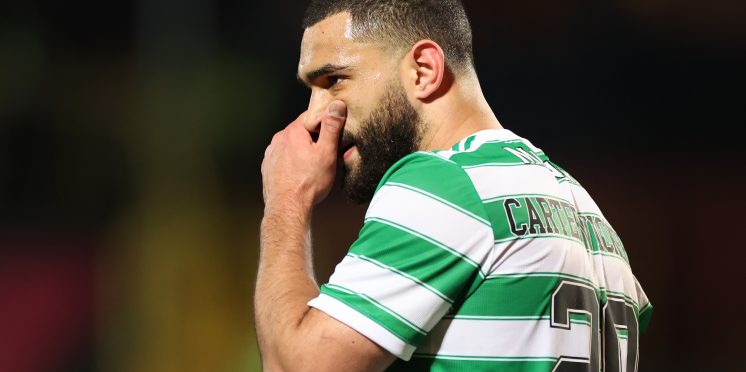 Brilliant News For Celtic Fans Regarding Fan Favourite
Celtic supporters are anxiously awaiting any indication or news that Cameron Carter-Vickers is ready to sign a permanent contract with the club. He is presently on loan from Tottenham Hotspur for the season. However, there is some good news for the United States international that might help the Hoops win the transfer battle.
Carter-Vickers joined Celtic on loan from Tottenham Hotspur immediately before the summer transfer window closed. It was his seventh loan period in a row. So it was unclear if he'd be a good signing or not.
The last-minute loan agreement had all the signs of a frantic signing. It has turned out to be anything but that during the last few months.
Since joining Celtic, the player has been a sensation, becoming a solid fan favourite. His enormous defensive abilities and occasional goals scored all add up to why the club must be trying to make his loan agreement permanent. The difficulty is that he looks to be highly valued by other clubs, with reports suggesting that he is being pursued by many Premier League clubs.
To some extent, the prospect of playing in the Champions League for Celtic may outweigh the appeal of a Premier League team.
According to The Washington Post, US men's national soccer coach Gregg Berhalter will have a 3-week, 4-match camp in June and a 9-day, 2-match camp in September. Carter-Vickers has clearly impressed, with the manager mentioning him as a player he wants to keep an eye on and indicating that he would be involved in the next camp in June.
With the World Cup in Qatar coming up later this year, these are likely the last chances for players to get into the US national team, so it's a fantastic opportunity for the player as a consequence of his Celtic performances. Hopefully, this will help the Hoops land a long-term agreement in summer.
---