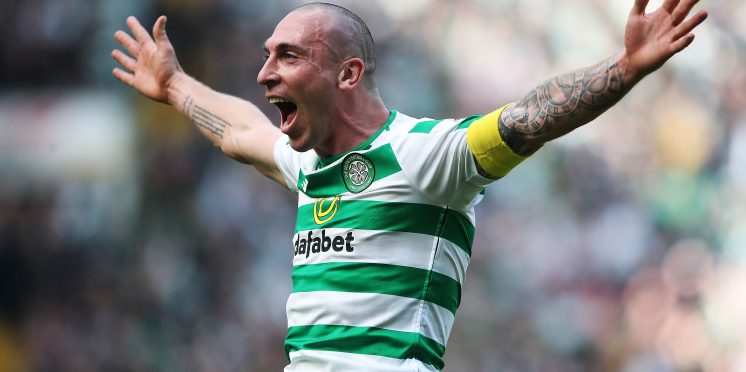 Broonie's Honest Reasons For Celtic Departure
We all knew that Scott Brown has the potential to become a great football coach and we had hoped it would be with Celtic next season, with the news that the iconic Hoops skipper would be joining Aberdeen next season as a player/coach it gives us the indication that he wasn't wanted as part of the next gaffer's regime.
Of course that doesn't mean that Brown wasn't offered a lower coaching role within the youth or so on which he could have been, but Broonie may have felt that an opportunity to become assistant manager to Stephen Glass was too good to turn down.
Scott Brown would learn alot from Glass as the former Atlanta United boss comes with a very good reputation and has grown as a manager after learning alot from a growing MLS club.
Former Celtic boss and the man who brought Scott Brown had his say on the matter, Gordon Strachan:
THE WAGES HE'LL BE ON AT ABERDEEN WON'T BE THE SAME AS WHAT HE WAS GETTING AT CELTIC, THAT'S FOR SURE.

"BUT THE BIG SIMILARITY BETWEEN OUR SITUATIONS IS THAT HE WILL ENJOY BEING AN INFLUENCE AGAIN, AS I DID AT COVENTRY. I ACTUALLY STARTED PLAYING AGAIN, BUT THAT WAS BECAUSE MY INFLUENCE WAS THERE AGAIN. I THINK THAT IS WHAT SCOTT WANTS. THAT REAL CHALLENGE AND THAT INFLUENCE AGAIN. AND THAT'S ONLY RIGHT.

"EVERYBODY KNOWS THAT CELTIC HAVE TO START AFRESH WITH A NEW ERA. IT WOULD BE TOTALLY UNFAIR FOR ANYONE TO ASK SCOTT BROWN TO LEAD THAT AGAIN. I THINK IT WOULD BE IMPOSSIBLE FOR HIM TO LEAD THAT AGAIN HAVING COMMITTED SO MUCH OF HIS FOOTBALL LIFE INTO MAKING CELTIC THAT FORCE THEY HAVE BEEN OVER THE NINE YEARS.

"SO, FOR SCOTT, IT WOULD HAVE NOTHING TO DO WITH A CONTRACT. IT WOULD BE ABOUT BEING AN INFLUENCE, ENJOYING HIMSELF, AND SEEING A PROJECT THAT HE CAN HELP AGAIN."
You also need to factor in all the criticism that Scott Brown has had this season and that has made his decision a little easier, Brown knows he will not get many games next season if he chose to stay with Celtic or any at all depending who takes over the squad.
Also it's become clear that money isn't the issue as Brown could have easily stayed in Glasgow and earned a decent wage still but he opted to move to a lower paying club to further develop his coaching skill and also seek a new challenge, we all know Brown loves football and it's great to see that he will stay within Scottish Football despite it being difficult to see him wear the Aberdeen shirt.
One thing I will say is that if Neil Lennon managed to be relatively successful as a Celtic manager without learning the ropes elsewhere then Scott Brown could easily come back one day in the future and continue winning trophies with the Hoops.
---