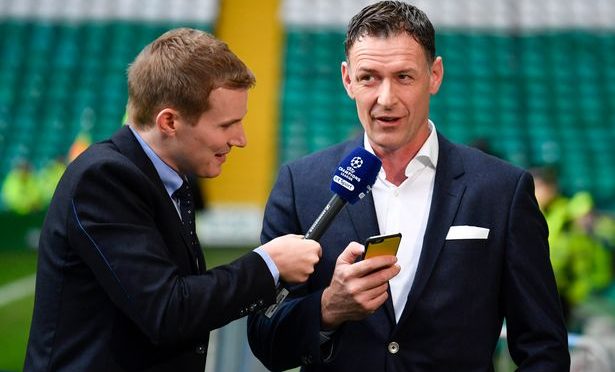 BT Sport Host Blasts SPFL Chief Over Scottish Football Coverage
BT Sport host, Darrell Currie has hit out at SPFL boss Neil Doncaster after his disrespectful comments towards the Sports broadcaster's coverage of Scottish football.
Sky sports have won the battle of Scottish football coverage for next season as much as we all loved BT Sports.
BT sports have given their all in covering our game and it was always a fair viewing, but Sky may very well be paying the league more but their horrendous coverage and boring pundits who know nothing will be making alot of fans dreading next season, whenever that starts.
Doncaster has claimed channels which have shared the rights have not given the league enough of their attention.
"Since then rights have been shared so it's perhaps no surprise the broadcasters haven't given it the love they show other leagues.
"I'm confident we will see a sea change in the approach with Sky taking up the reigns exclusively."
Here was Currie's response.
---