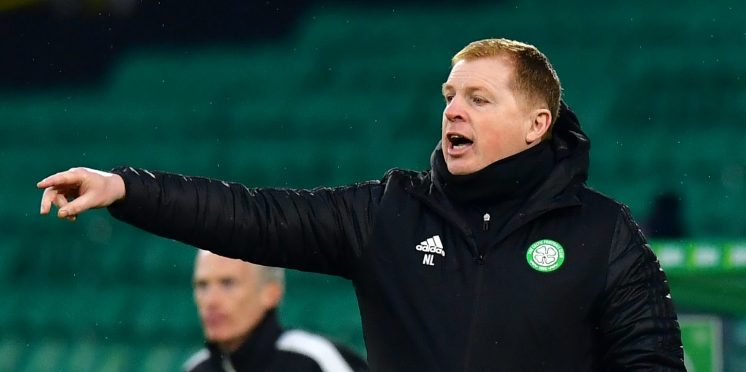 Bullets, Bombs, Bigotry: Neil Lennon Faced Them All for Us
He may be public enemy number one for many Celtic fans at the moment, but Neil Lennon is a hero to me, and always will be.
What other player or manager in our history has had to face what he has, just to be able to play the game he loves and manage the team he supported since childhood?
We all know that anti-Irish racism is a cancer on modern Scottish society that is frequently ignored since it doesn't fit with the cutesy "best wee country in the world" narrative the likes of Nicola Sturgeon put about.
And for the record, I say that as an SNP voter.
I support independence, but the SNP's utter failure to do anything meaningful to tackle the hatred Neil Lennon and other Irish immigrants and their descendants face in Scotland every day is nothing short of a disgrace.
And so Neil Lennon has had to deal with bullets being sent to him in the post, numerous death threats, graffiti calling for his execution, and the occasional bomb threat.
Most disgustingly, we all watched as he was attacked on the pitch live on TV and his assailant later walked free. Another example of government incompetence for introducing laws to tackle "anti-social" behavior at football, but which failed to acknowledge the underlying causes: Sectarian hatred and anti-Irish racism.
I genuinely hoped that Neil Lennon's suffering would not be in vain, and that his experiences would trigger a genuine and honest conversation in Scottish civic society to tackle these issues that have plagued us for more than a hundred years.
I'm still waiting.
Instead, poltical expediency means that the "both as bad as each other" fallacy continues to frame the debate about what to do about sectarianism and "the old firm" (not my choice of words).
Meanwhile, a subsection of our own support have chosen to single out Lennon for abuse.
This isn't right, and it can't be allowed to go unchallenged.
Now, if you're a fan like me who thinks Lennon's time as manager is up and a replacement is needed then that's one thing. I have no issue with that. When the Green Brigade protested last week to convey feelings to that effect, I didn't agree with the wording of their banner but I supported the underlying principles.
However, if you're the type who thinks yelling "Lennon get tae f*ck!" is acceptable, then we're going to have a problem.
After all this man has put himself through for us, he deserves better. Even after he leaves Celtic, those who hate him and all he stands for are unlikely to leave him alone. That hatred will probably dog Neil Lennon for the rest of his life.
Many of us like to say that Celtic means everything to us, but does it really?
While we talk the talk, Neil Lennon has consistently walked the walk.
His tenure is almost at an end, but we must never forget the debt we owe him, and all he has sacrificed to be our leader.
We are all Neil Lennon.
---