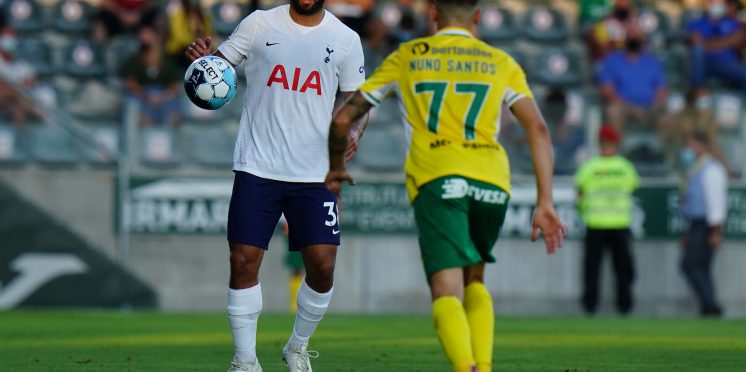 Carter Vickers Signing Sparks Further Catholic Club Link
Catholic United, situated in Essex, has expressed gratitude to Celtic fans for their recent increase of Twitter followers.
Cameron Carter-Vickers, a Spurs loanee, was signed by the Hoops on deadline day. As a result, the Essex Olympian League club sent out a tweet informing everyone that he won't be playing in the Hoops for the first time.
This was owing to the fact that Carter-Vickers spent his boyhood at United before being signed by Tottenham Hotspur.
And in recent days, they've made a strong connection with Celtic fans. The English team moved to thank the Parkhead crowd for their recent surge in support and attention last night.
Of course, previous to the Carter-Vickers agreement, Catholic United had a relationship with Celtic. Prior to the Walton Cup final versus Haden in 1968, the club's chairman submitted a request to Celtic to purchase the green-and-white uniform. Celtic complied, and when Catholic United went on to win the cup, they chose to continue wearing the colours as a homage to the Bhoys [Catholic Utd].
Many Celtic supporters were unaware of the past connection between the Parkhead club and their Essex-based pals. However, it's fair to say it's gained a lot of traction in recent days.
The football club has piqued the curiosity of many Celtic fans. In exchange, Catholic United has got in touch with a few of fans directly to express their gratitude for their support.
It's fantastic to watch a tale like this develop. Even though it took Carter-Vickers to sign for it to be seen by many, it's fantastic to witness the English side's connection and affection for Celtic.
Hoops supporters have also been picking up specially designed Catholic United pin badges, a symbol of the support Parkhead supporters are attempting to offer for Utd.
In 2009, the club was admitted into the Essex Olympian League. It has subsequently progressed through the five levels, winning the Essex Olympian Premier League title in 2018.
---