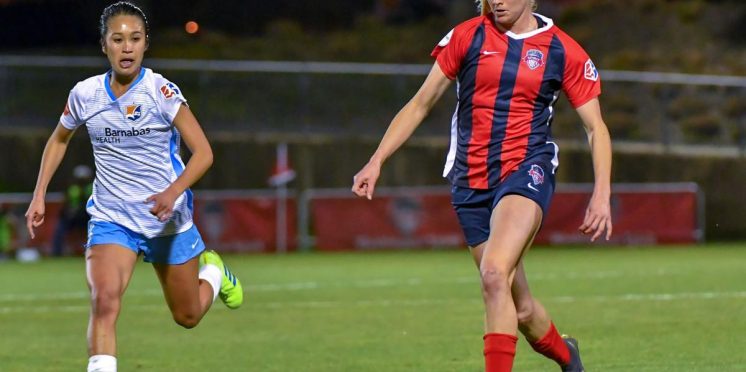 Celtic Add Houston Dash Winger To Woman's Squad
A new signing for Celtic's woman's squad as the Hoops have just confirmed Megan Crosson the 26 year old arrives in Glasgow from top NWSL side Houston Dash.
Celtic manager Fran Alonso is delighted to add the left sided American to his squad as he prefers for the start of the season.
Crosson said:
"Luckily my family and myself have our health and we're in good place, so I'm fortunate to continue my career this year and I'm a little bit extra grateful to make the move to Scotland, so it's definitely still a priority for me to continue my professional career and I'm happy to be here doing it at Celtic.
"I've been following the Scottish league and the Americans that moved here and I'm excited to experience it. I know it's becoming more and more competitive and another thing that attracted me was the way Fran wants the team to play.
"He really knows good football and I think that will be an awesome environment that will suit me positionally, and I'm excited about playing good football, with good coaches and a good group of girls."
She said: "It feels nice to be on the same page as everyone. It's always nice to start fresh with the team who as a whole is starting from the beginning and hopefully we can build a good squad together. It's always tough to go into teams in midseason, so it will be nice to be with the girls from the get-go.
"I'm a natural winger so I really like to attack, but I have played full-back for a couple of years, so I definitely can operate there, but I'm hoping to be more on the attack this season."
---