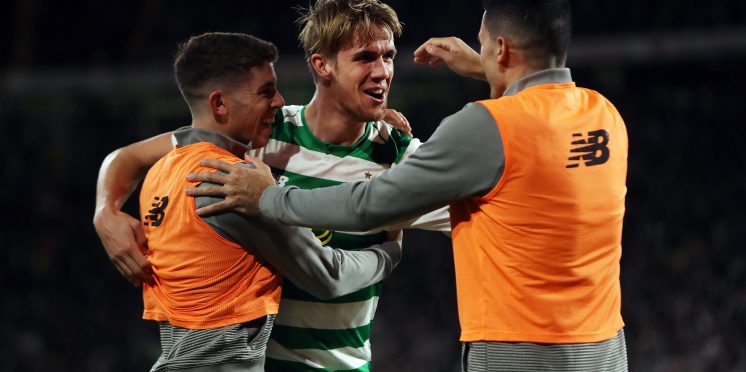 Celtic Asset's Valuation Made Public
Celtic's valuation of centre-back Kristoffer Ajer was revealed in a Herald article.
The Norwegian was the target of attention from Norwich City, according to the Scottish Sun. It was reported that the EPL's newcomers were ready to pay £8 million for his services.
The Herald, on the other hand, claims that the Hoops are looking for £12 million for their centre-back. Ajer's deal expires at the end of next season, so his worth has plummeted after last year.
Norwich can be turned off by Celtic's valuation, according to the Herald. It will be clear that the Championship champions were only aiming for a discount, despite the fact that signing Ajer for £12 million is indeed a fantastic offer.
What is certain is that Ajer will most likely depart this season. Celtic, on the other hand, should be able to get just what he's worth for his services.
Someone is getting a great deal here, also at £12 million. Ajer should be a costly product, given the inflation of the football transfer markets in Europe.
It's quick to forget that Kris was already interested in AC Milan during the summer transfer window. Stefano Pioli, Milan's manager, reiterated this in an interview with the Scottish Sun in October.
The reality is that whoever signs Ajer will be getting a player with tremendous upside. In the long run, a player who can play at the highest level of European football. So, still at £12 million, everyone is having a good deal.
Yes, there are certain disturbing elements to Ajer's game that must be eradicated. In the stand, he has a propensity to be a little more sloppy, and he certainly commits too many unnecessary fouls. His playing, though, has much more positives than negatives.
It's quick to overlook the fact that Ajer is just 23 years old. For the past two years, he's taken on a tremendous amount of responsibility at Celtic. He would have been a strong contender to be our next captain if he had stayed for next season, which is unlikely.
Someone, on the other hand, is going to get a great deal when they pick him up. Particularly for a fee of £12 million.
---