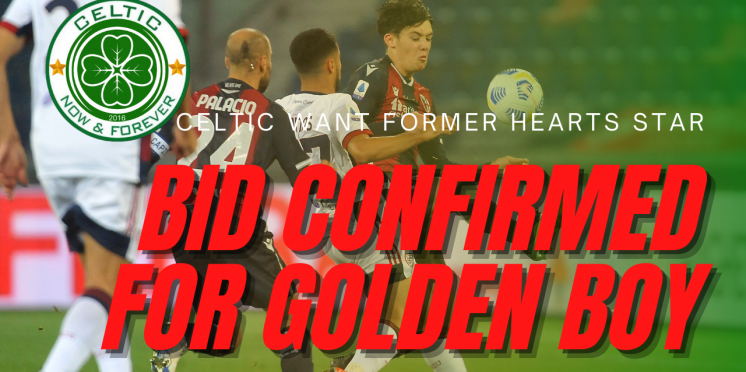 Celtic bid for golden boy nominee
According to reports this morning Celtic have made a bid of 3.5 million euros (£3million) for Aaron Hickey of Bologna.
Celtic have been long admirers of the talented teenager and had him on their books at Celtic from a young age but couldn't hold onto him as he wanted to see a pathway to the first team and left for hearts.
Last season Celtic could have signed him for roughly £1.85 million but Bologna went and paid the money and got the deal done as Celtic were to slow on deals or went for the wrong options .
The 19 year old has had a decent first season in Italy but injury's have hampered his development and Bologna could look to cash in on him .
Hopefully Celtic get their deals done early this season and get the right players in place for the season ahead as it's worth £40 million with the champions going straight into champions league group stages.
---