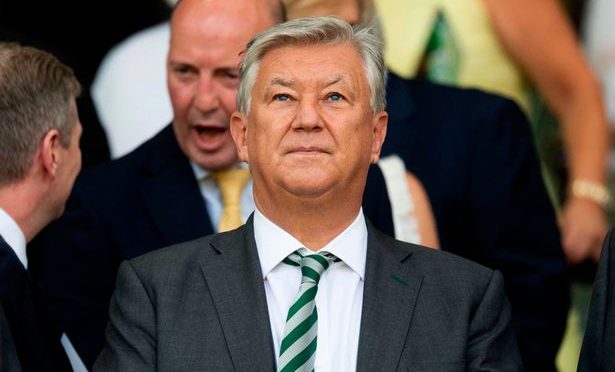 Celtic Board Fire Off A few Rounds Back At Rangers
Celtic have come out guns blazing after star player Ryan Christie was offered a two-match ban from the SFA for an alleged attack on Morelos, the Celtic officials released a statement backing Christie and fired off a few rounds of their own, aimed back at Rangers.
Rangers were the first to go crying to the media to protect their £50 million player and top scorer Alfredo Morelos, after they claimed Celtic fans racially abused the Colombian, that claim seemed to be backed up by a random ITV journalist who stated he had video evidence of the alleged incident, all lies of course as the video got out and went viral online, at no point do you hear any chants at all.
That seemed to be a step too far with a Celtic spokesman commenting to the The Glasgow (Evening) Times rather than using the club's own media platforms.
A Celtic spokesperson said: "We are absolutely astonished at this decision. Clearly we will defend Ryan vigorously."
Rangers released their own statement on Monday accusing Celtic fans of racially abusing Morelos, and Celtic have now hit back, with the club understood to be angry about chants from the away section relating to striker Leigh Griffiths' mental health, the Lisbon Lions and child abuse.
The statement read: "We are aware of a number of incidents from Sunday's match including Celtic supporters being targeted with missiles from the away support, something which has unfortunately happened on numerous occasions previously.
"We are also aware of a number of other unsavoury incidents involving the away support, including sickening chants directed at our players and supporters. However, as we always do, Celtic will deal with these and all other incidents responsibly and in a dignified and professional manner and in a way which protects the greater good of the game."
Something big is brewing at Ibrox and the PR men are hard at work to conjure up anything to aim at Celtic, our board seem to have stepped up to the mark and are fighting back and fighting for our title.
Celtic will invest heavily in January, fans will think otherwise but Lennon and Celtic need to win this league, Rangers will need to sell either Morelos or half their team to survive the remainder of the season and Gerrard won't be here the next one.
---