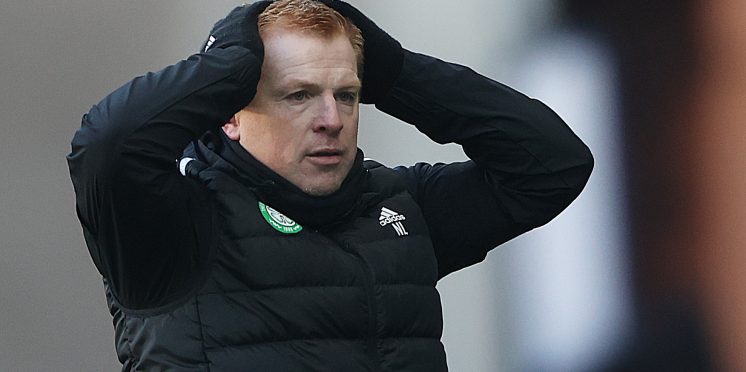 Celtic Boss Backs Club's Season Changing Decision
Celtic are following the same pattern as the last few seasons as Neil Lennon and his squad are over in Dubai working hard and training for the second half of the season.
The Scottish Government have condemned Celtic's choice to travel over to the UAE as further restrictions have been issued here in Scotland.
Earlier this week the club issued a statement that their trip was all above board and that they were even given the green light to travel by the SFA and the Scottish Government as it would serve as an importance of the second half of our crucial season.
Neil Lennon has also spoken to the media as the Celtic manager backs the words of the club in regards to the trip abroad.
Speaking about the trip and its benefits, Neil Lennon was clear:
"WE ARE SURE THE CAMP WILL BE REALLY IMPORTANT FOR US,"
"IT IS THE SAME FORMAT AS PREVIOUS YEARS, OBVIOUSLY WITH ONE SIGNIFICANT DIFFERENCE BEING THE PROTOCOLS IN PLACE FOR COVID, BUT WE HOPE THAT WE GET THE SAME LIFT FROM IT AND CAN GO ON ANOTHER GREAT RUN IN THE NEW YEAR AS WE DID LAST SEASON, THAT'S OUR REAL FOCUS JUST NOW. " NEIL LENNON TOLD SSB.
"AS THE CLUB SAID YESTERDAY, THE CAMP WAS ARRANGED SOME TIME AGO, WITH THE FULL CONSULTATION OF THE FOOTBALLING AUTHORITIES AND GIVEN APPROVAL BY THE SCOTTISH GOVERNMENT. OF COURSE, WE UNDERSTAND THAT WE ARE IN VERY UNIQUE AND DIFFICULT TIMES AND THERE ARE NOW EVEN TOUGHER RESTRICTIONS IN PLACE AT HOME, BUT THE CAMP IS RISK ASSESSED AND ARRANGED IN CONJUNCTION WITH SCOTTISH FOOTBALL'S JOINT RESPONSE GROUP.
"WE HAVE PUT IN PLACE ALL THE APPROPRIATE PROTOCOLS AND WE HAVE UNDERTAKEN THE CAMP AS WE SEE THE SPORTING BENEFITS FROM IT AND HOPE IT CAN DO FOR US WHAT IT HAS DONE IN THE PAST.
"FROM THE FIRST DAY OF CAMP YESTERDAY AND INTO TODAY, THE BOYS HAVE BEEN WORKING TREMENDOUSLY HARD AS WE ALWAYS DO ON A CAMP WHICH HAS SERVED US SO WELL OVER RECENT SEASONS. AND THAT WILL BE THE FORMAT FOR THE REST OF THE WEEK, VERY TOUGH, BUT PRODUCTIVE AND IMPORTANT SESSIONS TO GET US READY FOR THE SECOND HALF OF THE SEASON."
The Scottish Champions have even gone to such lengths as to ask for our game against Hibernian to be moved from this Sunday to Monday.
We could have used this week to stay at home and even make attempts to play one of the club's postponed matches.
We must hope that the trip this year will have the same impact as last year as Celtic returned to action in the new year a completely rejuvenated squad.
---