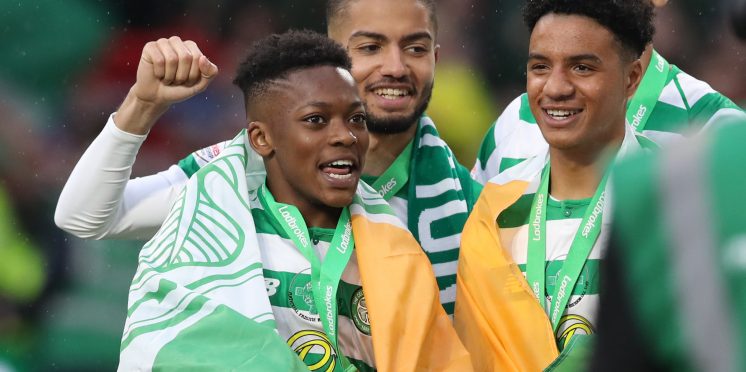 Celtic Boss Reveals Reason Behind Karamoko Dembele No Show!
Celtic fans are ready to learn why Neil Lennon hasn't been able to give Karamoko Dembele a stint in the first-team.
It's been the topic of discussion since last summer as many Celtic fans were left confused to why Neil Lennon would not give a chance to Karamoko Dembele, especially since the loss of James Forrest.
The winger was touted as the next big thing in Scottish football when he was playing for Celtic's Under-20's at the age of just 13.
December 2018 saw Dembele sign his first professional contract at just 15, but two years on, he hasn't made all that much progress.
A big decision now looms for Celtic, as the 17-year-old is out of contract at the end of the season and could walk away from Parkhead.
We all understand that young Dembele has been branded as a wonderkid by many top websites and even FIFA themselves.
However, Neil Lennon has stated that even though Dembele has all the talent to make it in football, he's still developing physically and until that happens it's hard to see him flourish in Scottish Football.
Lennon feels that Dembele needs to develop physically – he is just 5ft 6in tall – but he is still a 'quality' talent.

"Just steady," said Lennon. "We just have to be careful with him and not throw him in too early. He may even develop physically. We just have to be patient, we know he is a quality player but physically he still has a bit of development to do to be part of the first-team squad," he added.
---