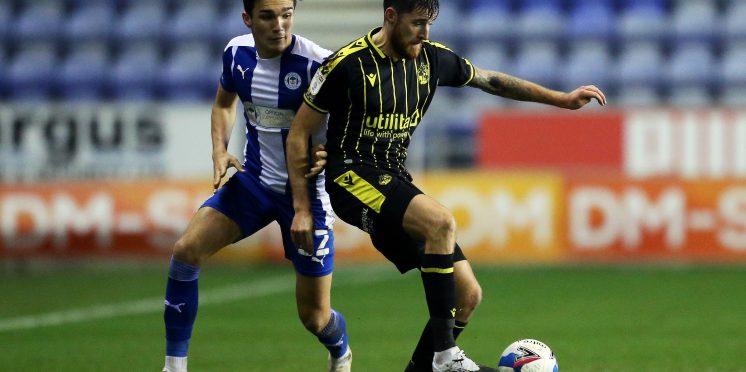 Celtic Continue Positive Recruitment Trend As Wigan Star Next On List
Celtic's recruitment of Wigan Athletic forward Kyle Joseph has received a boost.
Celtic were first linked with a deal for Joseph in January, with news in March claiming the Hoops had extended a pre-contract bid to the 19-year-old.
However, Joseph, whose deal expires in a few months, has yet to sign pre-Parkhead terms like Sheffield Wednesday's Liam Shaw, and his future remains uncertain.
While Joseph's negotiations with Celtic are yet to result in a deal, it seems that the Scotland Under-19 international will be the next Latics starlet to depart.
Joseph is due to depart before his deal expires, according to The Telegraph – seven terms that may be crucial in Celtic's search of the forward.
He has five League One goals in 17 games this season, and if he joins Celtic, the Hoops would have to pay about £300,000 in compensation.
Despite the lack of a full-time boss, Celtic are believed to be targeting top young talent ahead of the summer window, and it appears that Joseph might follow Shaw to Scotland.
Our Opinion
We believe that the Celtic board are trying to correct alot of wrongs ahead of next season and are aiming to snap up some of the young talent that seems to be playing under the radar of the so called elite clubs.
After the Scottish side lost some of their own future stars to MLS and German sides it would make sense to try and bring some much needed youth to the club and plug those gaps, this would only work if something changes behind the scenes that would allow talent to be guaranteed a path to the first team.
These kind of signings are basic and are not any indication that a manager is pulling strings under the radar as Celtic must buy players and develop them in order to secure future sales much like the Ajax model that many clubs tend to follow.
Much like the signing of Shaw, Kyle Joseph if guided by the correct type of manager could make his way into the first team and develop into a regular starter for the Glasgow side, this is the way we must operate going forward instead of wasting money on random players and hoping they give the club a quick return.
---