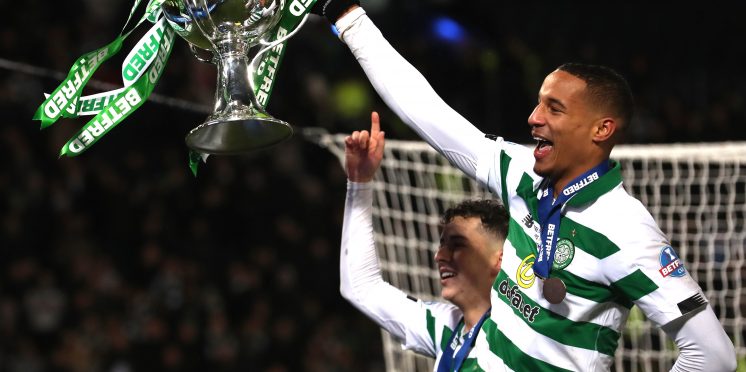 Celtic Defender Vows To Fight For Spot Despite Previous Interview
Remember when Chris Jullien's interview with the French press was released on trophy day?
You do, of course. If you don't remember what he said at the time, let us remind ourselves.
"Since mid-January, I feel 100%, after that it is the choices of the coach.

"It belongs to him and he is successful: we have been champions since Wednesday and in December we won the cup.

"For my part, I told the coach in January that I was ready to go.

"Now it's his choice and sometimes he doesn't name me on the bench because he prefers to take a midfielder who can play in central defence.

"I'm unsatisfied with my playing time this season because it's frustrating and all I want is to be on the pitch."
He continued, perhaps threatening to leave the club if his playing time isn't increased.
"Despite the fact that I gave everything for this club and I would have liked to bring more to the team this year, the playing time is not there at all.

"I still have a year left of my contract here and I would like to continue playing but my priority is to be on the pitch.

"In my situation and with this current playing time, it is not possible."
He appeared to be sending a demand for Ange Postecoglou to play him or lose him at the time.
It didn't sit well with some Celtic supporters, and it appeared that he had booked his ticket out of Paradise.
It appears that this is no longer the case.
Jullien's agents spoke with Ange Postecoglou and expressed his desire to stay and fight for his spot in the club, according to sources.
It also appears that no bids for the player have been received.
Is there any link between the two? Who knows, but one thing is certain: Jullien erred in his judgement.
---