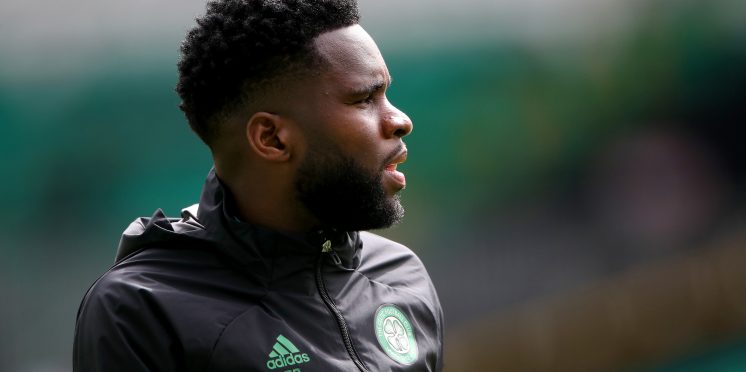 Celtic Failed To Keep Edouard Promise Now Striker Doesn't Care
Alan Stubbs, a former Celtic player and previous Hibernian boss, pointed to a contractual deal between Celtic and Odsonne Edouard to let the player leave last summer, which the club reneged on.
When asked about the striker's performance this season, Stubbs believes there has been a significant decline in commitment from previous seasons.
Eddie was only seeing out the season to ensure he didn't suffer a serious injury, according to the former player, in order to secure a move elsewhere this summer.
"THIS SAGA HAS DRAGGED ON SINCE LAST SUMMER" STUBBS TOLD THE HUDDLE PODCAST.

"THIS WAS PUBLIC THAT EDOUARD WANTED TO LEAVE, HE HAD A VERBAL AGREEMENT THAT HE WOULD BE ALLOWED TO GO IF A CLUB OFFERED 'X' AMOUNT OF MONEY"

"OBVIOUSLY HE'S NOT BEEN HAPPY WITH THAT BECAUSE HE FEELS THE CLUB HAVE GONE BACK ON WHAT WAS SPOKEN, WHATEVER WAS SAID"

"YOU CAN TELL SOME PLAYERS WHEN THEY DON'T LOOK INTERESTED, THEN THEY TURN IT ON IN A FLASH, YOU SEE IT.

"EDOUARD HAS JUST LOOKED NOT INTERESTED WHATSOEVER, IT LOOKED LIKE DAMAGE LIMITATION FOR HIM THIS SEASON TO NOT GET INJURED"
We still hear rumours about verbal deals from our side, and it was something that came up with Moussa Dembele and Brendan Rodgers when they were both at the club.
However, there is no evidence that a deal to sell Eddy was reached last summer.
Celtic would have sold the striker if they had received their asking offer, which was £30 million or more, thanks to Eddy's two-year contract last season.
The club will now want to sell in order to recoup some of their investment.
On the same podcast, John McGarry reported that Brendan Rodgers is still interested in taking his former £9 million man to the English Premier League.
According to the journalist:
"THERE ARE ENOUGH CLUBS INTERESTED IN HIM [EDOUARD], THAT CELTIC WILL STILL GET A REASONABLE FEE. SOMETHING IN THE NORTH OF £20M

"OBVIOUSLY, THEY OUTLAYED HALF OF THAT TO PSG WHEN HE SIGNED AND THERE'S STILL QUITE A BIG SELL-ON CLAUSE. IT WOULDN'T LEAVE AN ENORMOUS PROFIT BUT IT WOULD STILL ALLOW THEM TO CONSIDER IT TO BE A GOOD DEAL OVER THE PIECE.

"FROM WHAT I'M TOLD, I THINK LEICESTER ARE STILL THE KEENEST OF ALL THE CLUBS. ROMA ARE WELL IN THE MIX AS WELL.

"THERE ARE A NUMBER OF GERMAN AND ENGLISH TEAMS WHO ARE INTERESTED BUT I THINK LEICESTER, WITH THE OBVIOUS CONNECTION TO RODGERS, WOULD BE THE FAVOURED DESTINATION AT THE MOMENT"
Dominic McKay will be hoping to get big bucks for the striker.
We need as much money as possible in the bank and, although he hasn't been at his best this season, it would be difficult to replace Odsonne.
---