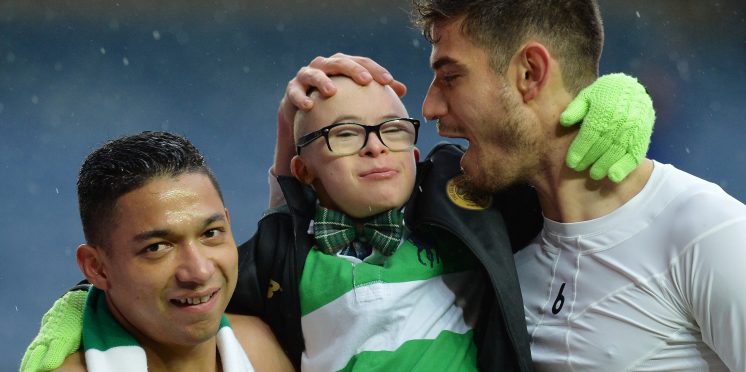 Celtic Fans Call Out Vile Wee Jay Troll
A vile Tottenham fan has sparked fury amongst the Celtic supporters from his online post making fun of Jay Beatty and Covid-19.
These kind of articles are normally aimed at the Klanbase but now it seems Spurs have a few idiots also.
To think this post has around 105 likes at the time of writing this article, many Celtic fans flocked to the post to call out the clown of a fan.
It's a very sad world that people think its ok to make fun of people no matter what disability they might have.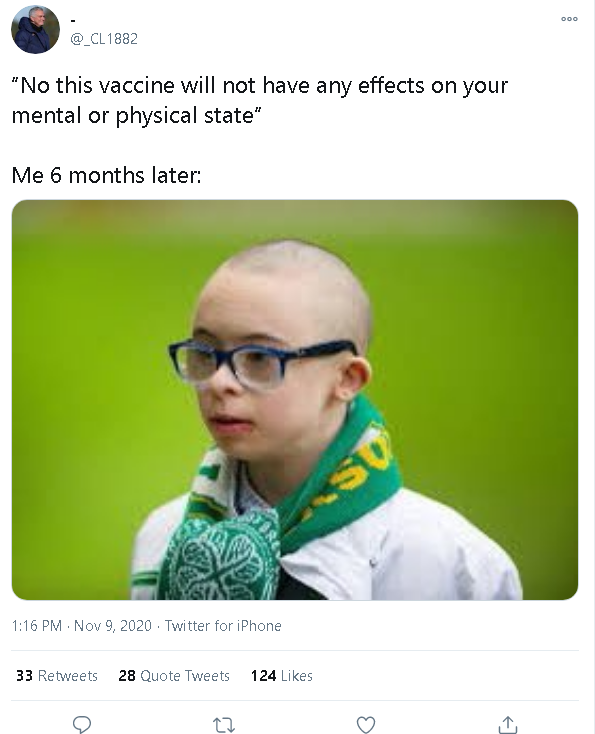 Jay has never said a bad word about anyone, he's just a loyal Celtic fan who loves watching the Bhoys.
You are one dirty filthy fucking scumbag hope you never have kids because wouldn't deserve them animal

— Tam the bam (@Tamthebam11) November 9, 2020
Scumbag

— Goodie (@GoodieBhoy) November 9, 2020
Fvcking scumbag.

— Daniel (@danielsteven6) November 9, 2020
Vile scumbags every one who's commenting, liking and retweeting.

— Tony K (@TeeKAye10) November 9, 2020
Sick bastard

— paul mc🍀 (@pigeoncfc1) November 9, 2020
Scummy [email protected]

— Le GfB 💭 (@Gavin_F_Brewis) November 9, 2020
---