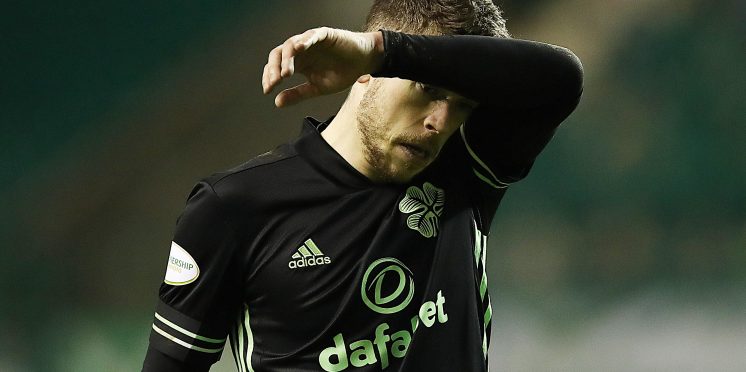 Celtic Fans React To Christie's Lies!!!
The Celtic supporters are demanding change after another defeat under Neil Lennon, and what's even more problematic is the fact we are now out of the cup.
The full Celtic squad are to blame along with Neil Lennon, these are players who are getting paid 1000's per week and living a really good life at our expense, the least they can do is turn up.
Ryan Christie spoke with Clyde Superscoreboard after the defeat to Ross County and Celtic fans were not happy, not even the slightest.
Put a scotland shirt on him and he'll turn up. Useless

— CK67 (@ck67XX) November 29, 2020
Nah not falling for it. They couldn't give a shit.

— Sean Majewski (@SeanMajewski67) November 29, 2020
You might think you worked hard but they worked harder. Same all season, mentality is not right. You play for that jersey. You were schooled defensively by a league 1
side. And a manager with a firm grasp of tactics

— Magnum P.I (@colinthecops1) November 29, 2020
Christie is one of the biggest problems far to greedy shoots from anywhere.
When Ntcham scored a few weeks ago he was angry cause he never passed the ball to him.

— Leebo (@leebo_bhoy) November 29, 2020
Cmon now Ryan. Don't make it worse by talking pure shite to the media.

— Shaun. (@Shaunbhoy751) November 29, 2020
Not one single player looked desperate to win today. They have shat the bed big-time. Bunch of shitebags. No guts, no passion , no desire and most importantly no guts to change things around.

— Derekc78 (@derekc78) November 29, 2020
That guy has no interest but his own couldn't and hasn't given a shit for entire season if it was to me I'd sell as soon as possible

— Daniel Cummings (@DanielC23380649) November 29, 2020
Missed out the part about him wanting to leave to join his pal down in England 🤔

— Mark Murphy ⭐️ (@Markyjig) November 29, 2020
Nobody likes a lee Wallace

— Chris Tognarelli (@ChrisTognarelli) November 29, 2020
---