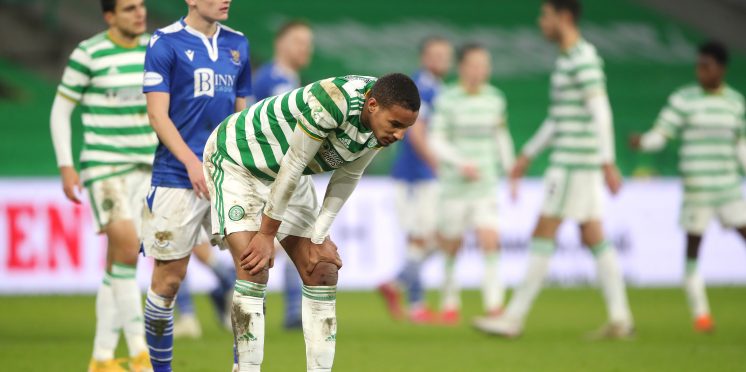 Celtic Fans React With Fury As The Club Fall Further Behind!
Celtic fans have reacted to the 1-1 result against St Johnstone as Twitter lights up.
Neil Lennon even branded this match himself as a must-win, a draw is not enough especially when we are on the worst run in a long long time.
BEYOND SHITE ONCE AGAIN

WE DEMAND CHANGE! pic.twitter.com/zmBfF31knI

— Celtic Fc To The Core (@CelticFc_Core) December 6, 2020
Embarrassing… You take fans money but don't want to lisen to them. Lennon should have went at least 5 games ago maybe more. League has gone because of a stubborn board not making a change and a shambolic management team

— MoJoRisin (@LizardKingG67) December 6, 2020
Well done Lawwell, Desmond and Lennon. Between the three of you, you have fucked up the entire season. You have alienated the support and turned us into a laughing stock all over Europe. Well fucking done.

— Ped (@PEDN341) December 6, 2020
The decision should have been made WEEKS ago, Lawwell, Desmond and the board in a coma behind the wheel

— Griff (@MildooWolf) December 6, 2020
Aw so this is what was happening on the zoom calls pic.twitter.com/jpOVjCwD42

— Do me a favour (@AidanSelik) December 6, 2020
We gambled on persisting with Lennon and as predicted it has backfired. league all but gone. resign immediately, Neil.

— Patrick Murphy (@PatrickMurphy89) December 6, 2020
13 behind Sevco. 2 wins in 12 = not since 1994. 27 goals lost in 12. 5 consecutive games without win = not since 1997. 5 consecutive home games without win = not since 1958. 8-2 Prague pumping. Home eliminations v Ferencvaros & R.County. PROTEST @ CELTIC PARK #LennonOut pic.twitter.com/xyRBFwLYT0

— Michael McDonald (@Mikey_Bhoy_1993) December 6, 2020
The league is a write off.
Sack everyone and focus on 10 in a row next season.

— seanzolio (@seanzolio) December 6, 2020
---