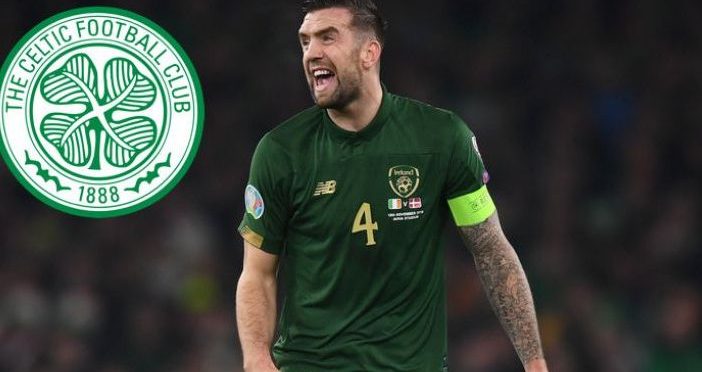 Celtic Finally Have Towering Aerial Threat
There's no doubt that Shane Duffy has been signed to bring some steel and aggression to the Celtic defence next season, but the fighting Irishman will add some set-piece threat that Celtic have missed over the years.
Shane Duffy has finally become a Celtic player and fans can't believe that Lennon and the board actually pulled this move off, we all had our doubts that Lawwell wouldn't deliver but kudos goes to the man who controls the cash as he has duly delivered.
The Irishman will add so much to the Celtic squad and knows just how much 10 in a row will mean to fans as he is one himself.
In modern day football, most managers will require that all their CB's are able to play football and attack if needed, but Duffy in today's market is somewhat of a rare breed of defender as the 28 year old has pure raw and physical strength that Celtic have been lacking over the last few years.
Lennon does not need Duffy to be skilful but instead to do his job and defend with his instincts and be a brute in the air.
Another added benefit of Shane Duffy will be goals from set-pieces, to actually have a player who can regularly score with his head seems silly to say but Celtic haven't really had a defender like that for a while.
Hoops fans can expect around 10 goals per season from Duffy.
---