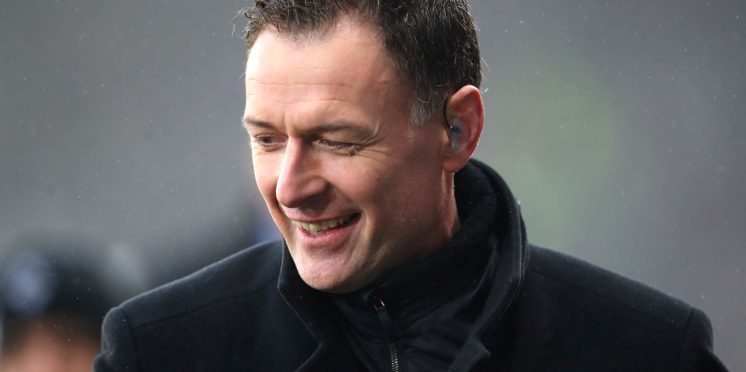 Celtic Hater Nicholas Takes Bizarre Swipe At Chris Sutton!
Charlie Nicholas has yet again hit the headlines as the former Celtic and Arsenal player needs to feel newsworthy, this time he bizarrely has a dig at another former Celtic player and brands him similar to Donald Trump.
The infamous pundit (Nicholas) feels the need to compare the President of the United States (not for long) who's known for his ridiculous outbursts and dictator like leadership, to Celtic fan favourite Chris Sutton, Nicholas barely gives a reason why these two can be compared.
The sacked pundit was let go by Sky Sports and now he works for the Express and must make his once a week column controversial.
Charlie Nicholas Said:
Celtic fans didn't take to well too his comments and lets face it, we never do as Nicholas is consistently on form with his anti Celtic views, no fan will ever welcome him back to Celtic Park in any form.
However, Chris Sutton will always be welcome back to Paradise as the pundit remains very fair and on point with his praise and also his criticism.
Chris Sutton is far more welcomed by celtic fans than uncle tim sell out Charlie Nicholas who never has a good word to say about celtic and doesn't have the balls to ever slag off rangers

— Crackerman (@mostlyceltic81) November 10, 2020
Says Charlie who's still cutting aboot like a member of spandau ballet, nearly 60 in still got a stud in his ear.

— scott McIntyre (@scottMc85081322) November 10, 2020
Charlie Nicholas is very quickly becoming the forgotten man, past it. Therefore he's going out of his way to be controversial and antagonistic.
Seems to be anti Celtic 🤷‍♂️now he's attacking our ex players @chris_sutton73
Pathetic and sad Charlie

— Celticfor10 (@celticfor10) November 10, 2020
Charlie Ridiculous triggered by big Chris again 🤣🤣

— Ronnie O'Connor (@_lippylipez_) November 10, 2020
---