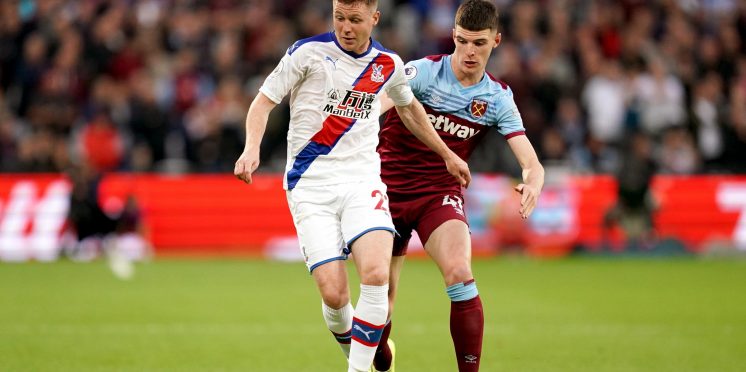 Celtic Highly Interested In Securing McCarthy Deal
Celtic are rumoured to be ready to make a move for long time target and club fan James McCarthy as the Hoops want the Crystal Palace midfielder as a long-term replacement for Scott Brown.
We have heard this link many times over the years and fans could be starting to get annoyed at hearing it but now it could be set to finally happen as reports suggest that Lennon could be ready to make contact with the 29 year old.
The Celtic captain turned 35 as recently as June and although some fans might not want to admit it, Brown is absolutely in the twilight of his career, even if he doesn't play like it most weeks.
This is nothing negative towards Brown as he has been a fantastic captain who deserves legendary status, but every player has their time and Broonie could be ready to hangup his boots when Celtic reach 10 in a row.
The midfielder cost Palace £8.5 million last summer and if Lennon can manage to get him as a replacement for Brown then what a bonus that would be.
When McCarthy is on form he can be an outstanding player, he managed to play 33 games last season in the EPL so coming to the SPL where he already knows the league from his past club Hamilton Accies, it would be an easy switch for him.
Even his former Everton boss Ronald Koeman only had positive things to say about him when he was incharge of the Toffees.
The Dutch manager spent a couple of years working with the 29-year-old on Merseyside and back in 2016, Koeman described his former player as 'outstanding'.
He said, as quoted by The Sun: "I think we saw from James, his performance was outstanding. He did very well. It's a long time since he was at that level of fitness."
---