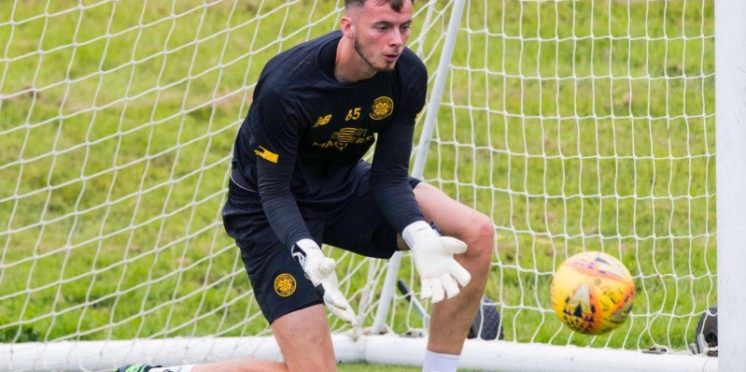 Celtic Keeper Grateful To Lennon For Promotion
Celtic's third choice keeper Conor Hazard has hailed his manager for giving him the chance to show what he's made of as Neil Lennon promoted the young goalie to the senior squad at the start of the summer.
Hazard is officially Celtic's third goalie as he now regularly trains with the first team squad as the young player thanks his manager for the huge leap of faith and trust.
This had allowed Hazard to be third in the pecking order behind Vasilis Barkas and Scott Bain respectively but also gives Conor the chance at securing some first team experience should he be called upon to step in.
Northern Ireland under-21 international appears to be grateful for the boost in confidence and he even speaks about the club going for 10 in a row.
As quoted by the media, Hazard said: "The manager is brilliant. He is very good with the boys. He has a professional demeanour and drives the team on.
"He has great authority and the standard has been good. He drives a very high standard in training and matches.
"What an achievement it would be (10-in-a-row). Everyone will be out to get us so we have to perform every week to get the results we need."
For Conor Hazard to be involved in Celtic winning 10 in a row at the age of 21 would be instrumental to the keeper's development, especially if he actually plays a part with appearances.
Lennon obviously has a level of trust in some of his starlets and that youth development has always been Celtic's policy.
---