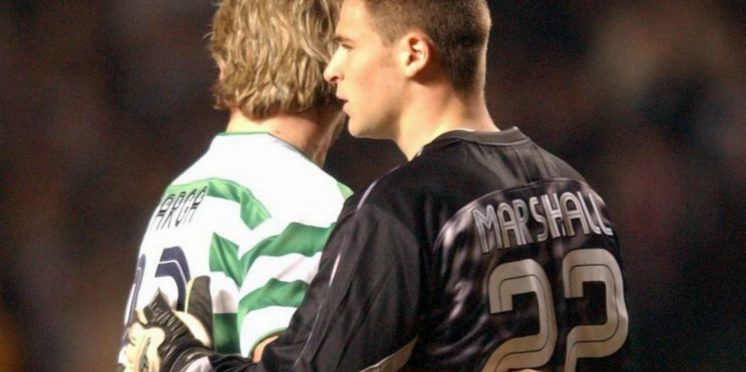 Celtic Latest: Former Hoops Hero Regrets Leaving Too Soon
David Marshall will always be remembered for his heroics against Barcelona but the Scottish keeper regrets leaving the Hoops too soon.
Celtic supporters will remember that day the young Hoops keeper stood ten feet tall against the mighty Barcelona and denied the Spanish side time and time again. (source)
In the football world, being a goalkeeper is the hardest job to have as there can only be one on the pitch at the same time and if you fall down the pecking line, it might be a hard way back for you.
Marshall experienced this at his time with Celtic as injuries took its toll on the keeper also the arrival of Boruc who pretty much owned that number one spot.
The keeper had to seek game time elsewhere and made his move to England where he has had a good career. (source)
Marshall Looks Back On His Celtic Career (source):
"Probably looking back now, it was maybe a bit of a rushed decision, but I felt as if I was in, I was out, I was in, I was out, and to everybody I was like 'I just can't keep being in and out here'. I didn't want to be that. As a young player, you don't say 'oh I hope I'm in an out all the time in the first team', do you know what I mean? You want to be playing."

"He wouldn't let me leave to be fair, there were a few times. My agent went in, I think it was like 18 months later in the January, and he still wouldn't let me go, and then he got Mark Brown in from Inverness, so he let me go then."

Marshall
Opinion Time
David Marshall is a fantastic player and has had a brilliant career since leaving Celtic.
The Scotland star wasn't going to challenge Boruc at the time and it was in his best interests to transfer away from Glasgow.
---