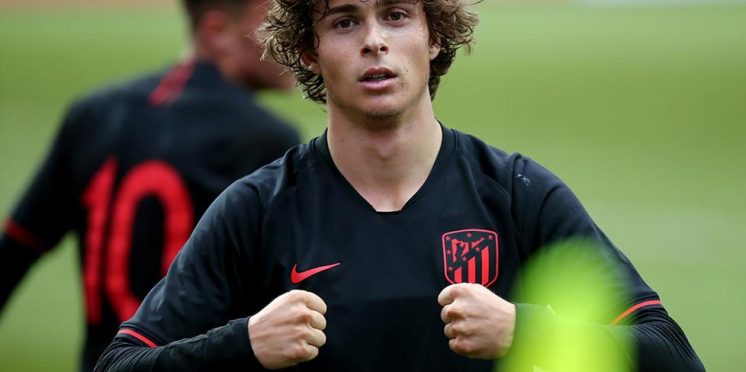 Celtic Look To Spanish Giants For Forrest Cover
Celtic are planning on securing a possible loan deal for Atletico Madrid winger Rodrigo Riquelme as they look for reliable cover for star player James Forrest for this coming season.
Rodrigo Riquelme is entering his final year with the Spanish giants and Diego Simeone would offer the prospect a new deal if he can secure a loan move out of Madrid to further his development.
Forrest has been sublime the last few seasons and much better players haven't had much luck at stealing his place in the first team.
The most favourable player to get close was fan favourite Paddy Roberts, even though Roberts played his part with Celtic he still couldn't quite secure more first team games due to the hot form that Forrest was on at the time.
Nothing has really changed in terms of the quality that Forrest has and young Dembele is there waiting to get his chance should Forrest need a rest, there are other players that could step in if needed.
However, if Lawwell managed to insert a first option to buy clause into the potential Riquelme deal then Celtic would be gaining another quality player to develop.
Spanish newspaper Mundo Deportivo claims that Celtic and Real Betis are two clubs that have asked about the Spanish attacker. 
"And then there is Rodrigo Riquelme . He ends his contract in 2021 and Atlético wants to extend it. The 20-year-old wants minutes in a higher category and can also be loaned if he extends his bond. Teams like Celtic or Betis have already knocked on his door."
Our Verdict
There is no doubt that Forrest does need reliable cover and the wee man needs some healthy competition for a place in Lennon's 10 in a row squad, should Rodrigo end up at Paradise then at least we have added more depth to a position that was lacking.
---