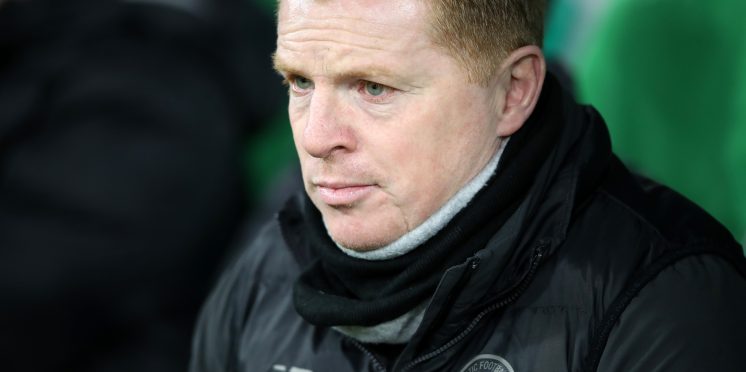 Celtic Manager Angered By Klan Failure's "embarrassing" Comments
Neil Lennon has hit back at former Rangers defender Maurice Ross for the outrageous comments that he said about Celtic's players and their performance against Rangers at the weekend.
Celtic never performed at all on Saturday and Lennon knows it, the Hoops gaffer will look to rectify his mistakes and the slack of his players.
What the Celtic manager doesn't appreciate is comments from a mere nobody in the Scottish game who's clearly looking to get a job at his former club.
Maurice Ross is an employee of Motherwell and has no right speaking in that manner about any club, even more so the club that have been champions for the past nine times.
Neil Lennon had even stated that Motherwell manager Stephen Robinson had called him to apologize for the comments that Ross had made.
Lennon had this to say:
"I was surprised and very disappointed. Stephen Robinson contacted me to apologise profusely.

"He was unhappy. Sometimes you are guilty by association and it's nothing to do with him.

"He found it embarrassing. Motherwell, as a club, have really good people there and they found it embarrassing, as well.

"And to be honest with you I found the comments embarrassing for Maurice, rather than for anyone else. It's on him.

"He's working, he's an employee of another Premiership team and I don't think he should be making any comment at all on any other team or any other players.

"The comments, in particular, on Ajeti, on Griffiths, on the money that Shane Duffy may or may not be on, I think was pretty abysmal.

"There is a professional standard, a professional etiquette, a professional respect and I think Maurice was lacking in all three of those.

"I don't think he owes me an apology, he owes my players an apology, he owes my coaching staff an apology and I think he owes my club an apology.

"He owes his own club, that employ him, an apology."
What did Ross say?
"As soon as I saw the team, I thought the writing was on the wall for Celtic.

"They brought a good squad, but probably the weakest starting eleven I have seen in the last 20 years. The formation played right into Rangers' hands.

"Players win you games. Leigh Griffiths struggling for fitness? How long does he take to get fit? Ajeti? It takes six weeks to get fully fit, we're months in now. How can't you be fit?"
---