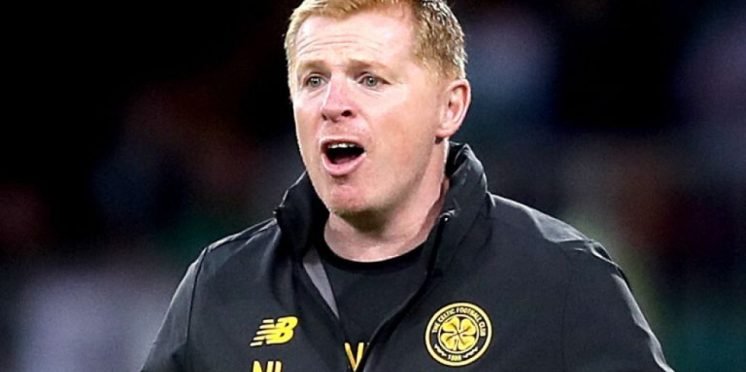 Celtic Manager's Opinion On "technically good" Striker
Neil Lennon has stated that he is happy with new bhoy Albian Ajeti since the striker signed from West Ham a few weeks ago, the Celtic manager predicts that the Swiss attacker will be even more prolific when he gains full fitness levels.
The striker has managed to score two league goals despite not gaining a first team start due to his personal fitness levels, but Lennon admits that Ajeti looks fantastic and can't wait to give the striker his debut start.
With the International break going on and players are with their national squads, the Celtic manager made it clear to Switzerland that Ajeti needs some conditioning work done before coming back to Scotland.
Lennon said:
"He's going to be very good"
"He just needs to get fitter and conditioned. He's had a long time out of playing regular football and then had a holiday before he came to us so in terms of his fitness levels, he's down on that.
"The fans have seen cameos of what he's going to bring to the team. He's strong, technically good, intelligent and a very good finisher.
"For him to come on and score two goals already is a great start to his career.
"There's more of that to come from him. He's had two weeks now but he has to go away with Switzerland but we've made it clear that he needs more conditioning work. He'll be assessed by them.
"Again, he comes on and scores a great goal and looks like a great player. He still has a bit of catching up in terms of fitness."
He admitted: "We would like to play games.
"We've missed two games out of the programme, which was disruptive. We had a bad result on the Wednesday night, but we had a good performance against Motherwell.
"It's never ideal to have a break, especially off the back of a good performance. The ones who are staying behind will get a bit more work. Hopefully, the ones who are playing for their country will get game time and come back injury-free.
"We need to get up to our best form. We have a two-week break now and that can help some of the players get a bit sharper and fitter.
"Once everyone is back we'll assemble them and prepare for Ross County. At that stage, they'll hopefully be in the match groove like they were in the second half against Motherwell."
---