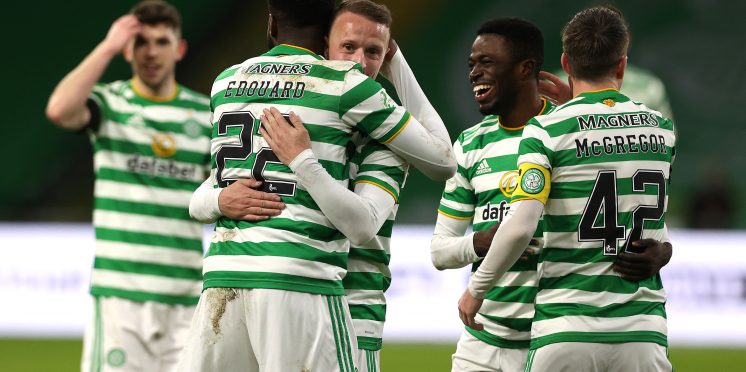 Celtic Player Downplays Must Win Derby Match
Ryan Christie has come out with some crazy comments after Celtic's win over Dundee United when being asked about the upcoming Glasgow Derby this weekend.
We all know that it was severely unfair that Christie was forced to miss the last game against Rangers as the midfielder was forced to self-isolate as he was in close contact with a Scotland player who had Covid-19.
He should have been able to play as former Hoops star Kieran Tierney was cleared to play for Arsenal under the same conditions.
Christie has the thought that this game against Rangers on Saturday isn't a must-win game, which is crazy as we must beat them if we are to fight it out for this historic league title, we must take three points off them.
"It was frustrating watching it from home the way it panned out the last time," Christie told the Media as reported by Daily Record. "There were a few boys that missed out on that game that will be desperate to be involved in this one and get a taste of it for the first time this season.

"But we know it will be difficult to come out on top of it. (the)Rangers have been in good form this season but we don't expect anything else. We've been right up there at the top over the last few seasons and when you have success like we have done you know everyone else will be pushing to get closer to that level.

"Yes, we have been frustrated by our indifferent form but we feel we have come through that now and we look back to our best again. That's what we need going into this weekend."

"It's not a must win because we've still got plenty of games to go," Christie argued but we're not buying into that at all. "Obviously to win the derby, first and foremost, and get a bit of revenge for the first derby when there were a lot of different factors that came into play.

"Obviously we are desperate to win it and come out the other side. But there are still plenty of games still to be played to find out who's won the league.

"We'll wait and see who is in the line-up. The squad's done very well over the last few games, we are scoring goals and keeping clean sheets, we are in a good run going into the game."
---