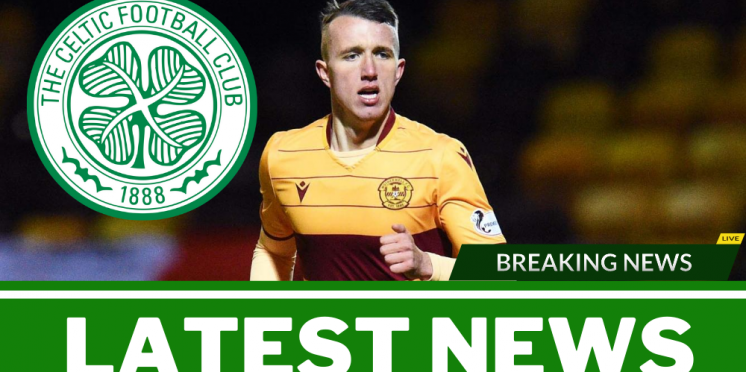 Celtic Ready As Strachan Gives Motherwell Star The Once Over
Celtic's newly appointed coach Gavin Strachan scouts Motherwell star David Turnbull during their match at the weekend against Hibernian as Lennon hopes to land the 21 year old the second time around for the Celtic squad.
The midfielder was so close to joining Celtic last summer and there was even a photo of the unveiling that got leaked out online before Celtic's medical team uncovered a serious injury that ended any form of a move.
Lennon clearly wants Turnbull for his Celtic squad and has reportedly been given the ok by Strachan as the Motherwell star seems to be back in top form and no sign of any aftermath from his injury last time around.
There was a fee of £3.25 million that was agreed in Lennon's last deal that was confirmed for David Turnbull, it's highly unlikely that figure will be anywhere near that now and Celtic could be looking to land him for slightly less this time around.
The media are convinced that Celtic will be eager to land the 21 year old this time and a deal could be completed in a matter of time.
The deadline for transfers this year will be October 5th and Celtic still have time to get those crucial deals over the line and strengthen for 10 in a row.
If Lennon is indeed back in for Turnbull we hope that there's no saga's like last season as fans are getting sick of losing out on talent due to messing around.
---