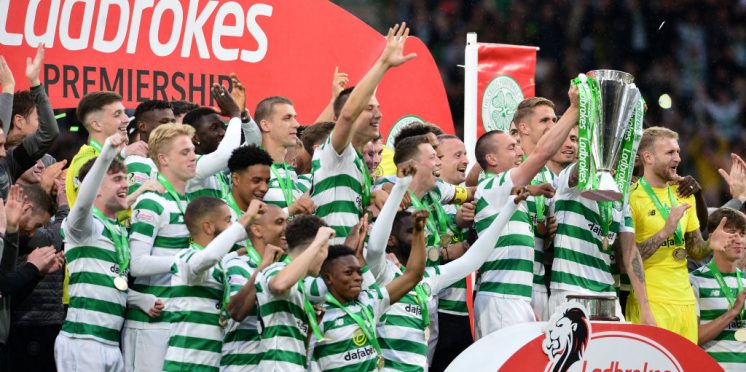 Celtic Receive Title Boost As SPFL Prepare For Conference
Celtic could be handed the league title by the end of next week as SPFL officials are set to hold a crucial video conference which could see them follow Belgium's Jupiler League.
Celtic are cruising in the Scottish premiership as Lennon's men are 13 points clear of any potential rival.
SPFL bosses are under pressure to sort out what they are going to do with the rest of the Scottish season as the null and void route has been confirmed as a not an option. (source)
UEFA have told governing bodies that they will not have any clubs in Europe next season if they're season's are not officially concluded as Europa League and Champions League places must be confirmed. (source)
A source who has been working closely with SPFL bosses has spoken:
"Developments in Belgium highlight the split between Europe's big five leagues and the rest.

"The smaller nations have less lucrative broadcast deals and so the scale of the problems they face from cancelling the season are just about manageable.

"The priority for clubs in these countries is to urgently distribute prize money and to begin selling season tickets.

"On the contrary, for the bigger leagues and for UEFA itself, the financial costs of cancelling the season as it stands are so unmanageable.

"After discussions at the start of next week it's very likely we will move towards a Belgium-type decision but obviously it would then to be made water-tight legally before any announcement."
Opinion Time
There is no point planning to kick-start the season in June or even August for that matter, we do not know how long lock down will last or if the situation will get any worse.
League bosses must make the decision as quick as possible and put every-bodies minds at rest, clubs need their end of season money to get them through this hard time.
---