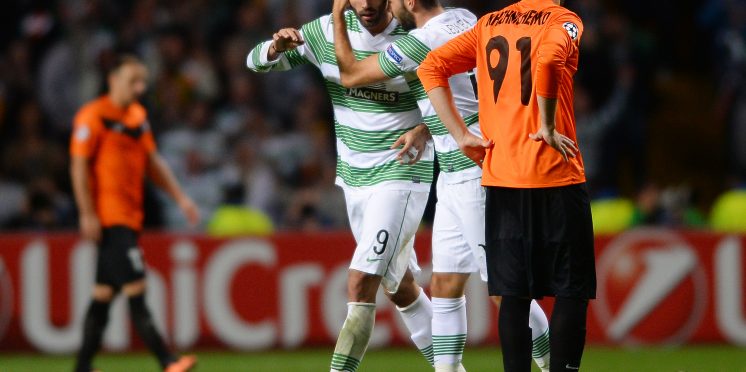 Celtic Refused Former Star, Club Didn't Want Media Drama
On Tuesday, Joe Ledley revealed to the Huddle Podcast that he had an offer rejected by the club over the past two years to come up and practise whilst looking for a new club.
The former Celtic icon had been out of the league for some time, and when Neil Lennon returned to the fold, Joe reportedly reached out to see how he could get back into shape at his old side.
Joe had a fantastic time at Celtic and was a key figure during Neil Lennon's first season in charge.
On a free transfer from Cardiff, he scored some crucial goals and was a steal for the club.
"I KNOW LENNY WOULD HAVE HAD ME UP ANY DAY  FOR TRAINING BUT THINGS WEREN'T ALLOWED"

"I THINK THEY DIDN'T WANT THE HASSLE OF THE MEDIA SPECULATING ABOUT ME COMING IN AND SIGNING OR NOT IF I WAS TRAINING"

"I HAVEN'T BEEN BACK AT CELTIC PARK SINCE I LEFT, HOPEFULLY, I'LL GET BACK THERE SOON." JOE ADDED.
Joe may have been able to come up and practise with the team, but the club refused. Former players getting up to speed before setting out to join a new team is what you see all the time at clubs around the globe.
Despite the fact that Charlie Mulgrew's contract had expired, Celtic allowed him to practise with the bhoys at the start of the Brendan Rodgers period.
Joe is now playing for Newport County in Wales when his career comes to an end.
---