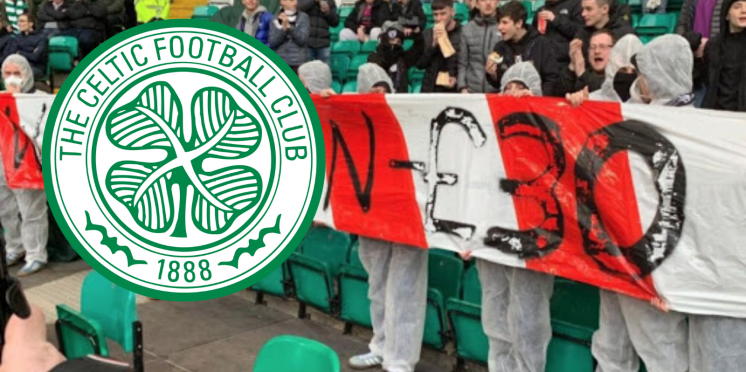 Celtic Staff Fail Ticket Protest Take Down
St Mirren fans were spotted at today's game at Celtic Park with this season's Twenty's Plenty banner as staff failed in an attempt to remove it from them.
The campaign for lower ticket prices for away supporters has been going strong all season and even the Celtic support have backed it at away games.
Football these days has become a money hungry business and its not fair to all the working class supporters of any club who work all week and pay a small fortune to follow their team and most importantly line the pockets of the greedy board members.
---