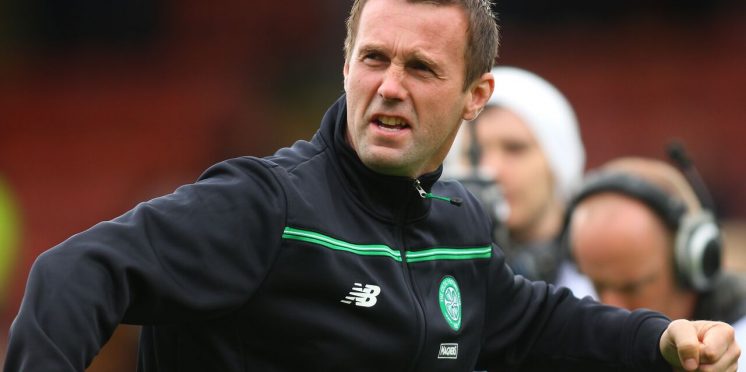 Celtic Star Dedicates Success To Deila As Many Key Players Should
Callum McGregor has dedicated what he has achieved at Celtic to former manager Ronny Deila as the Norwegian's faith has allowed the midfielder to be instrumental in the clubs quest for nine in a row.
McGregor was allowed his shot at the Celtic first team under Deila and he has never looked back since.
With a continuous run of domestic success and also learning under manager's such as Rodgers and Lennon, Callum has transformed into a natural born leader.
The midfielder has showed the same commitment as Captain Scott Brown and could easily step into the fearless leader's shoes one day.
Back in July 2014 having returned from a five-month loan spell at Notts County, it was the former Stromsgodset boss who trusted McGregor enough to plunge him straight into his top team.
Deila's first match was away against Reykjavik in the Champions League qualifiers.
Deila could also get the credit of producing Kristoffer Ajer and also bringing through Keiren Tierney.
Some Celtic fans don't realise just how much Ronny Deila did in his time in Glasgow, the former boss wasn't going to win everything but fans forget that he was the one that changed our training regime and style of play that Rodgers perfected.
McGregor spoke with media:
McGregor said: "Ronny was the one who gave me my chance to go and perform in the first team.

"I will always be grateful to him for showing that faith in me.

"When he took over he could have gone in a safe

direction but he liked to develop young players.

"He always wanted to give you a chance and you have to give him credit for that.

"Ronny was willing to throw younger boys like myself and KT in and let us play. Without that I might not be sitting here today playing for Celtic.

"It's something I will always thank him for.

"I'm grateful to him for setting me on my journey.

"He set me on my way to becoming a Celtic first-team player when I was at a real crossroads in my career.

"Ronny helped me achieve a dream and I will always be thankful to him."

McGregor's instant impact was impressive and he recalls that breakthrough evening in Iceland with fond memories.

He said: "That game and that goal seems such a long time ago now. It was my first start and the first time I'd scored competitively for Celtic, so it's vivid in my memory.

"It was six years ago but I remember the game, I remember starting and I remember thinking I was being subbed before my goal.

"Ronny played me off one of the sides and there were guys like Kris Commons and Derk Boerrigter for those positions.

"After about 70-odd minutes in Iceland that day I remember seeing Derk warm up on the side. I thought to myself, 'I've done okay. Nothing brilliant but nothing bad'.

"I expected my number to go up on the board but he took off Leigh Griffiths instead.

"Ronny switched me to the right wing and five minutes later I cut inside and scored.

"That felt like I'd vindicated his decision and it worked out well that night.

"Since then I feel like I have gone from strength to strength but it all started in Iceland when Ronny gave me that chance."
---