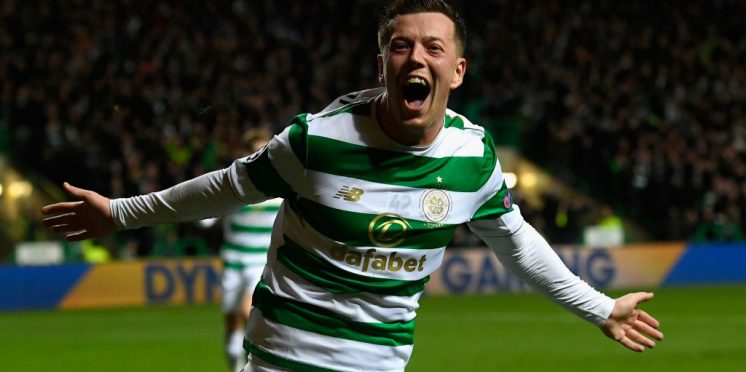 Celtic Star Embraces Lock-Down Rest And Plans For Future
Callum McGregor has become the most played player in Europe as the Celtic and Scotland star welcomes the mental break from a high pressured football environment.
The 26 year old has played an impressive 69 games for club and country with the only break being at the summer with 12 days off.
But since lockdown was enforced the Hoops player has some things to say on the matter but also he's eager to get back on the pitch.
The Celtic Star Said: (source)
"The mental break is welcome, when you've been playing close to 70 games for the last three or four seasons," the Scottish international said.
McGregor has been keeping himself physically fit with a home gym, which he installed less than 24 hours before the lockdown was imposed.
"Physically, you need to stay in good condition. That never stops but training in the gym isn't the same as playing," he explained. "European games, semi-finals, finals, massive league games. That's a different challenge. You are playing sport at elite level and at Celtic you always have to win. A draw is a bad result and a defeat is a disaster. You need to programme your brain to go again every three days. You have to play, win and play well."
Having said that, it's a balance between rest and the itch to get back to action.
McGregor continued: "I can only speak for myself, but I am already desperate to get back and it might reignite the spark in some players. We have had a mental break, we have missed football so much and you might get that extra five or ten percent. When you get to the stage when you have played 70 games for seasons in a row, you go into a mental state.

"You know more games are coming in a few days and with 20 minutes to go, you maybe come off it slightly, but you'll see a lot of refreshed players when football returns. There will be guys running 15km a game!"

"It can be quite difficult to find areas outside to train, but I now have a gym in my house. It was quite fortunate timing as it got put in just two days before football was called off.

"I decided to do it to help with my recovery-based work as as that's important when you are playing three games a week. I got the flooring down and got some nice equipment that does all the stuff I do in the Lennoxtown gym. I've got a rowing machine, a treadmill and a Keiser bike, so I had everything there.

"My plan was just to use that for recovery, but it's now come in handy. It was put in on the Thursday that week and by the Friday, everything had been suspended, so it was good timing and it's been pretty useful over the last six weeks."
[jetpack_subscription_form show_only_email_and_button="true" custom_background_button_color="#117632″ custom_text_button_color="undefined" submit_button_text="Subscribe and win Celtic prizes weekly,HH" submit_button_classes="wp-block-button__link has-text-color has-luminous-vivid-amber-color has-background" show_subscribers_total="false" ]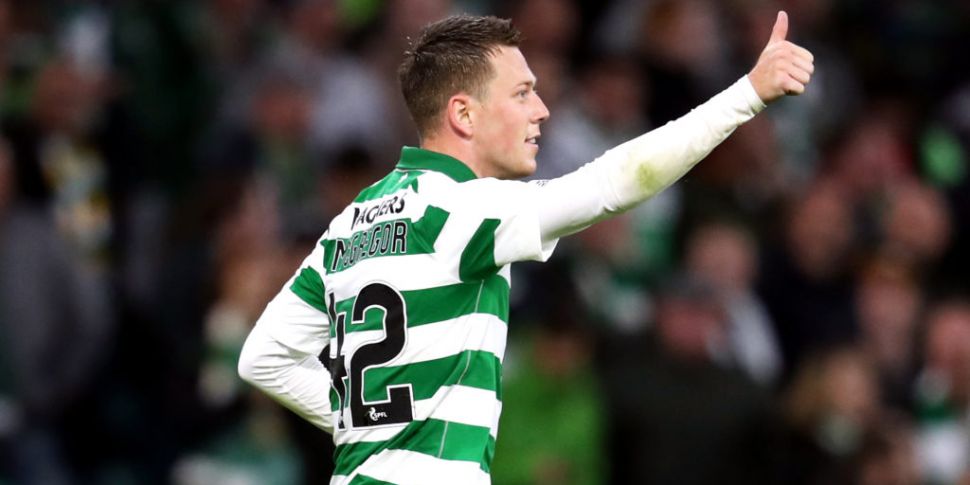 McGregor Thinking About The Future
"I bought myself a laptop and I have started collecting all the information from the last four years of my career. I am looking at training sessions and coaching ideas. I have the time right now, so I felt it would be good to do that. I have taken in a lot of information in the last few years and I am hoping to put it all in a document.

"I am just trying to keep my mind busy with different things. Coaching probably is something I will look to get into one day as I like the tactical side of football. I like thinking about players' positions and how the team functions within certain systems. I have picked up a lot of good information over the years and I want to try and take as much of that in as possible.

"If I can process it all, I can then learn how to implement it. That's a long way away, I am totally focused on my playing career but during a period like this I want to take the chance to frame it all in my mind."
---