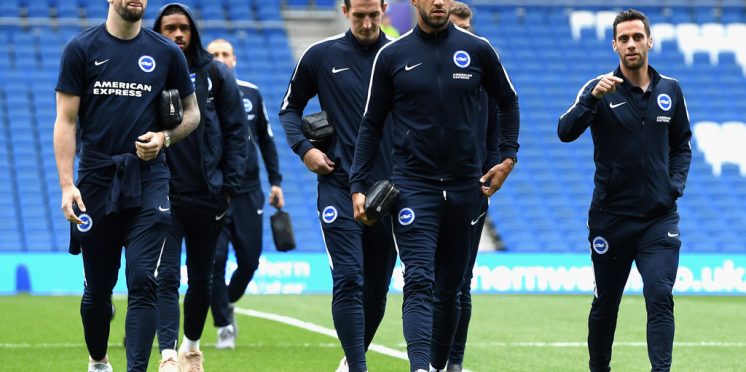 Celtic Star Makes Goldson Promise When Time Comes!
Celtic's new bhoy Shane Duffy has let it known that a Sevco player begged the Irishman not to join the Scottish Champions this season.

The Hoops have officially announced the loan signing of Shane Duffy from Brighton and Hove Albion, the big centre-back expressed how he felt about joining his boyhood club.
Duffy said:
"You could say there's more pressure on me given I'm also a fan, but I'm a believer in my own ability and where I am in my career. I'm at a good age, I'm coming into my prime and, hopefully, Celtic fans will get to see me in my peak. I'm at a good stage now, I need some games to get up and running, but I'm just excited. I'm a solid defender who simply wants to keep the ball out of my net, and do anything to win at all costs."
"I'll give everything for the club, for my team-mates and for me, and that's always been my attitude towards football and life. If I can bring that to the team, then hopefully that can be good for everyone… It's a huge (season) and I don't need a reason to go to Celtic but If I ever needed one it is this year to make history."
The defender will be training with his new squad already and Celtic fans will be hoping that Neil Lennon gives Duffy a shot in the starting eleven against Ross County on Saturday.
Even though the big Irishman didn't get alot of game time last season he did however, play in both of Ireland's matches and even managed to score a header, something that Celtic have lacked from set pieces for a while now.
Duffy admitted to Herald Sport that Goldson apparently tried to convince him not to join Celtic at first, saying:
"He actually told me not to come, he said 'stay away!' But we have a good relationship. I am very close with Connor from my Brighton days. It's a difficult one. It's different up here but we are close so yeah…it's an awkward one!"
Having played together for three seasons at Brighton, it will be interesting to see Duffy and Goldson go at it when Celtic meet Rangers next month. Luckily, Shane showed no interest in making it easy for his ex-teammate and friend:
"He is still my friend so it's hard to tell what will happen because the rivalry is so fierce. He's a mate but listen, when I play against him, he won't be a mate. He will be the exact same!"
---