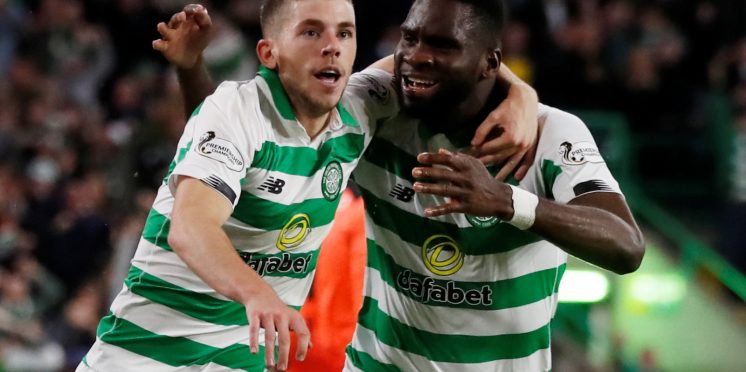 Celtic Star Makes His Views Clear On Season Outcome
Ryan Christie has stated that Celtic are desperate to finish the season on the pitch and continue their season dominance by winning the club's ninth title in a row in-front of fans.
Christie, who has become one of Celtic's key midfielders wants to play out the remaining games and finish off the season in style.
However, if the season should be forced to end under these unprecedented circumstances, the Bhoys are still more than deserving of the league as they are a huge 13 points clear as it stands.
Ryan Christie's view (source):
"Everybody at our club would be desperate to play out the final few games.

"Because of the way we were playing before the break, we were on such a terrific run that we felt really confident and towards the end of the season there are so many massive games you won't be a part of so it's gutting to miss out on those."
The Hoops player continues:
"We'd be crowned rightful champions, I think we have been pretty dominant domestically. But it's the bigger picture: if that has to be the case to save lives then so be it.

"I've definitely taken (football) for granted, I feel that now. When football does come back and we can fill stadiums again, there'll be a real appreciation for it. You realise how big it is in people's lives, so when it does come back it'll be a real boost to the sport."
Opinion Time
Like we have said many times over the past 4 weeks, Celtic will be crowned Champions again whatever happens and which ever way Lennon's squad does it.
Thirteen points clear is by no means a close league, if it was 1 or 2 points in it then there would be validation for a null and void as it looks to be going that way in Dutch football.
---