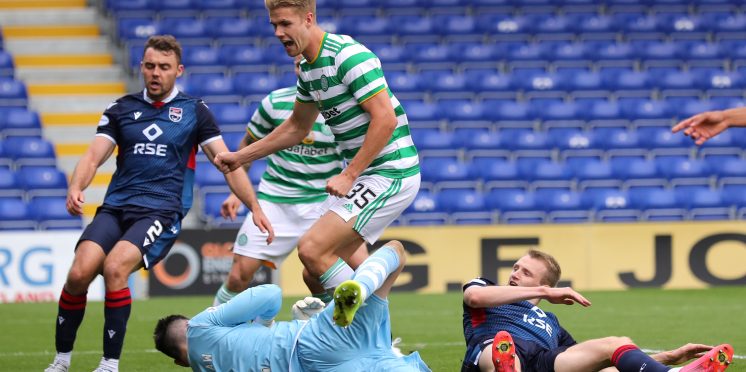 Celtic Star's Latest Move Clearly Money Driven If Reality
So the latest transfer rumour to come out of the media over the last few days makes an interesting debate as Kris Ajer has now been linked with a summer move to English side Norwich, a massive difference in stature than AC Milan.
In any normal working life people move jobs if they are offered a bigger role and more money this we can all understand, but if a player chooses to move from Celtic to Norwich it's quite clear that money is the main reason and not football.
A football player's career can be cut short at any time and if Ajer or any player feels they need to make as much money for their future as they can then fair enough, just come out and say it instead of this whole "I want to challenge myself or play in a better league" nonsense.
You play football to win cups and titles nothing more, if you happen to earn good money while doing both then your a very lucky player but if you choose to leave a club that win titles or challenge for them every season with the bonus of European games, to then move to a team based purely on money then man up and tell the fans that, move on.
Based on this season and the way Christie, Ajer and Edouard have played, Celtic wouldn't sign these players so it's not fair to the fanbase when players hit out with they want to improve and play in a better league, they should be at a level they aim to transfer too not slack in Scotland but cry about wanting to play in England.
Most clubs in England are a step down from Celtic, money doesn't mean better not always.
---