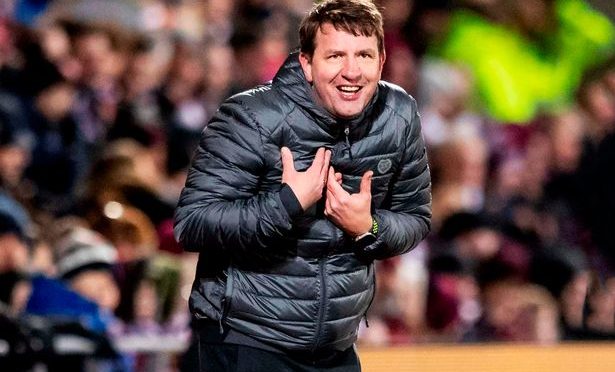 Celtic Target Described As The Next Philipp Lahm By Former Hearts Boss
Celtic have been linked with signing Aaron Hickey for the past season or so and former Hearts boss Daniel Stendel has described the highly rated left back as an extraordinary talent.
With Hickey being a former Celtic youth player who somehow slipped through the cracks, it makes sense that the Scottish Champions would want to right their wrongs by re-signing the Hearts star before Hickey goes for millions.
But it could be to late for the Hoops as Hickey has become a serious target for many clubs around Europe as Bologna and Bayern Munich have all made contact about a transfer, Celtic have also made their interest known to the Edinburgh club.
Daniel Stendel who managed Hearts last season has also confirmed that the young defender is destined for greatness as he states Hickey has serious talent.
"Aaron is an extraordinary talent. For such a young age, he is extremely calm and composed on the ball.
"He never panics, never loses his cool and always seems to make the right decisions. Despite being so young, he's very hard to play against.
"Aaron as a player is like Philipp Lahm. For me at Hearts, he played as a full-back. He not only runs up and down the line, but looks for attacking moves like Lahm once did. And Aaron can also play in the central midfield.
"Trust me, he will have a great career. Is he ready to play immediately at a world class team like Bayern? Probably not yet. But I would recommend Bayern sending him on loan at first."
Is This A Good Move For Celtic
The only thing that Celtic could offer Hickey that would then make the defender reject other clubs would be games, but is this a good time for the Scottish Champions to rely on a young player to cover Taylor when we have an important title to win, no.
Hearts are holding out for a few million for their star player and rightly so, Celtic cannot be wasting £3-4 million on a player that MIGHT come good, we would rather spend that cash on someone like Douglas from Leeds who would easily do a job for a few seasons.
If Celtic can manage to work a deal to bring Hickey in and sign another left back then fair enough, it could work out.
---