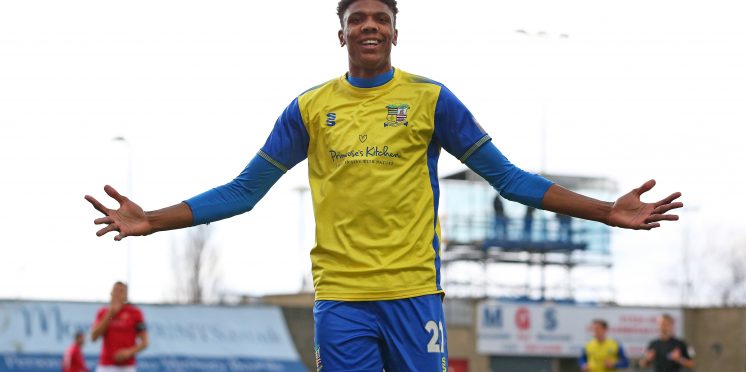 Celtic Tracking 6ft 9″ Giant As Transfer Recruitment Continues
Even though the summer transfer season is closed, Celtic can't sit quiet. They must always be on the lookout for new talent, and the ideal situation would be for them to be able to work two windows ahead.
There are hints of this occurring, according to SunSport, with the club apparently having a scout monitoring striker Kyle Hudlin last week.
With a height of 6ft 9", the 21-year-old is the tallest footballer in the United Kingdom. He now plays for Solihull Moors.
According to the source, a number of teams have been keeping tabs on the striker's progress, and a Celtic scout attended the 1-1 draw between Solihull Moors and Barnet.
Ange Postecoglou wants to create a legacy at Celtic, not merely win in the short term, and finding elite players is a key component in achieving that aim. It's encouraging to see Celtic not resting on their laurels.
More players are likely to enter the club in January, while some are expected to leave.
---