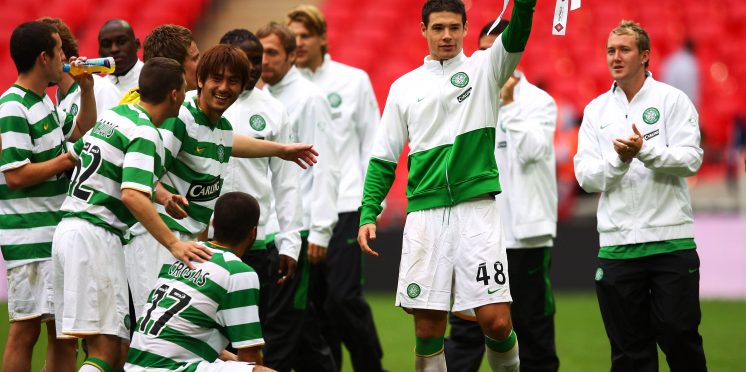 Celtic Youth Coach Pushes Brutal Agenda
Darren O'Dea is the next Celtic staff member to be sent out in the media and try and defend the club's decision to back Neil Lennon.
As the former Hoops defender works as a club youth coach he still has regular meetings with Neil Lennon and the rest of the club staff.
As O'Dea appears on Go Radio, he further adds fuel to the fire and patronises the Celtic support for demanding change after such an awful start to a very important season.
His interview is rather brutal in the sense he doesn't hold back his agenda.
The youth coach states that we as supporters shouldn't be acting this way as its only 2 wins in 10 games, he said that in Celtic terms it is a bad start but we should be focusing on the last 9 years rather than 10 games.
O'Dea goes on and states that Neil Lennon has done much more for the club in the past and shouldn't be branded as under fire over 10 games.
Here is O'Dea on Go Radio:
"I'm not going to lie and say I don't have any loyalty to Neil Lennon or the club."

"I'm not going to come here, even if I thought they really needed change, and say I would shout from the rooftops, because I wouldn't. I'm going to patronise people and say I would.

"You talk about statistics, they've won two in 10 which is by Celtic's standards is unacceptable, Neil Lennon's not trying to defend that either, he's not saying they are in good form.

"If you want to throw statistics out, they're potentially about to complete a quadruple Treble, they've lost their first domestic cup game in 35, they've won nine titles in a row.

"Neil Lennon has been a massive part of all of that. If you want to talk about two wins in 10, how about you talk about the nine years previous to that?

"I don't really get this two in ten. No one is defending Celtic, their performances, when I say no one I mean the manager and the players.

"They are coming out saying 'we are in a bad moment', they are asking for patience, they are asking for the backing of the Celtic support.

"If you want to talk about statistics, they back up that Neil Lennon should still be in a job, not the other way around."
The board are seriously out to push their own agenda as numerous players and former players have been spouting the same trash in interviews or online.
---